Library of the Abel Salazar Biomedical Sciences Institute/Faculty of Pharmacy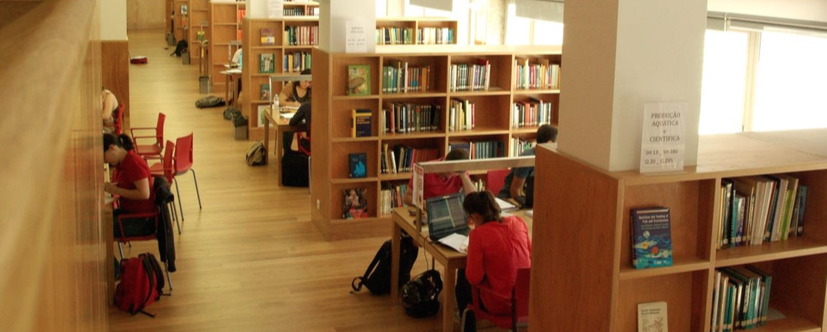 The ICBAS/FFUP Library was created in 2012, when both the institute and the faculty moved to a common space in Rua de Jorge Viterbo Ferreira. The main goal was to articulate collaboration, share objectives and combine resources and services without losing the essence of each individual institution. The Library takes up a strategic position in the main building of the ICBAS/FFUP complex. Its shared services work on the usability, operability and visibility of the documentation and information made available. It serves the academic and scientific community at ICBAS and FFUP, however, its bibliographic collection is also available to the public.
The mission of the ICBAS/FFUP Library is to support teaching, learning and research activities by providing information resources and services that support students, lecturers and researchers. This way, it is contributing to the development of scientific and pedagogical plans, as well as to academic success.
The Library's activity is focused on meeting information needs and on promoting user autonomy. There are guidance services and training adapted to a new educational paradigm, which includes cooperating with the surrounding context.
Opening Hours
Monday to Friday from 8 a.m. to 7:45 p.m. During the month of August: Monday to Friday from 9 a.m. to 5 p.m. (Reading Room 2 will be closed). Exam period: Extension until 2 a.m. (only for studying, without assistance nor loan of books).
Contacts
Rua Jorge Viterbo Ferreira, n.º 228
4050-313 Porto
PORTUGAL
22 042 8051