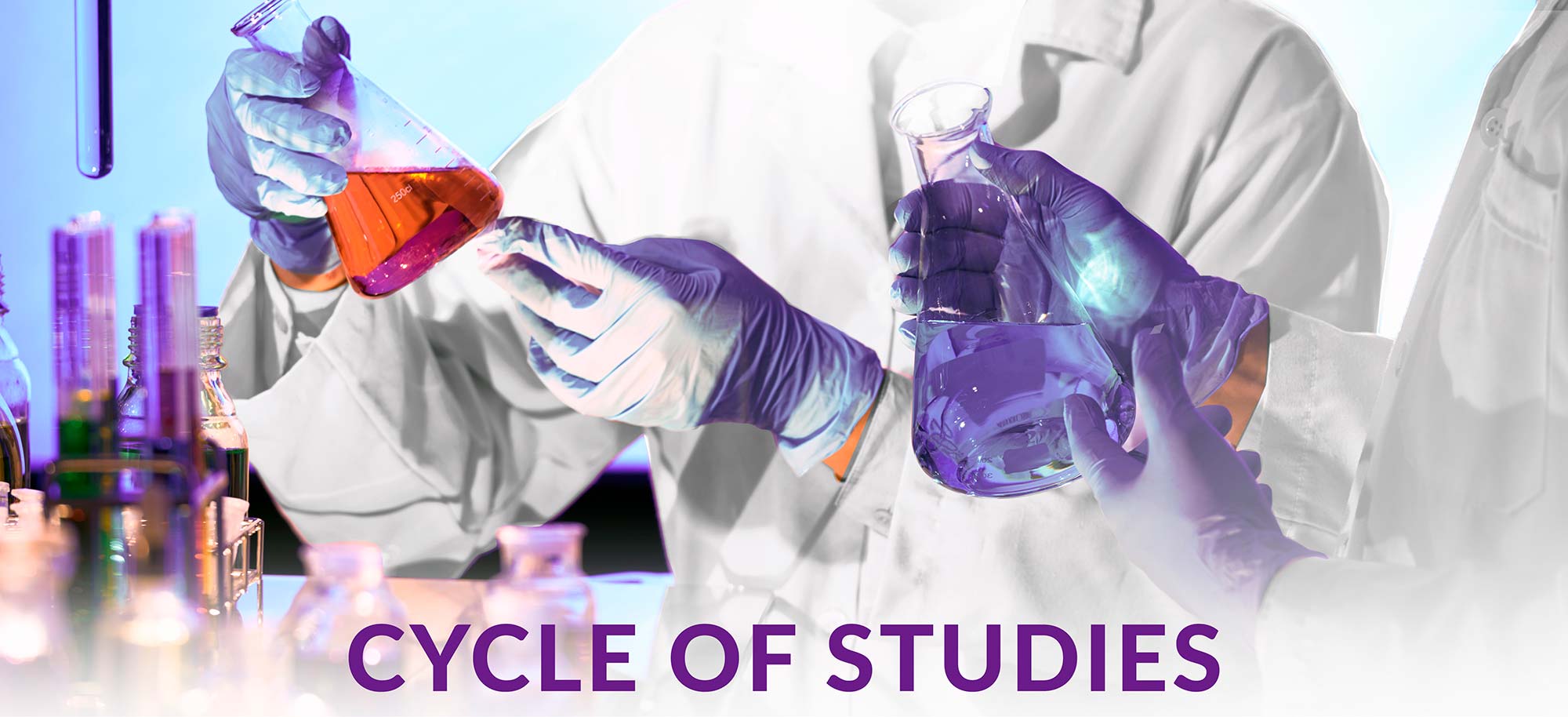 If you are in the 12th year and you aspire to follow a career in the health sciences field, namely in the area of pharmaceutical sciences, the Master Integrated in Pharmaceutical Sciences (MICF) is the perfect choice. MICF takes 5 years, through which transversal subjects of biological, chemical and medicinal drug sciences field are encompassed with a strong component in the research area, essential for the pharmaceutical activity.

At the end of MICF, and after a training period you will have ahead of you a variety of professional options: community pharmacy or hospital pharmacy clinical, chemical, hydrological, food, microbiological and toxicological analyses, among others, medicinal drug distribution, pharmaceutical industry and research.
For those who have already finished MICF, or have a bachelor degree in the field of health or chemical sciences and wish to specialize themselves in a specific branch of the pharmaceutical sciences the Faculty of Pharmacy of the University of Porto (FFUP), also has options in what concerns the 2nd cycles of studies. In addition to all the MSc taught in FFUP, there also are MSc in partnership with other institutions, which are good options to take into account.
The PhD in Pharmaceutical Sciences (DCF) provides the possibility to intervene in areas of knowledge socially important, that adds to the professional recognition a high personal recognition. The PhD in Pharmaceutical Sciences Diploma is conferred to areas of specialization that vary from the discovery of new medicinal drugs and therapeutic innovation to the study of natural products, food safety and nanotechnologies.

For those who aspire a different area of specialization, FFUP also has Programmes in Partnership with other institutions.
Continuous Education courses promoted by the FFUP, although do not confer any graduation diploma, are designed for those professionals who want to enhance their knowledge in a specific scientific area.
The courses whose editions will take place soon can be consulted on the
Applicants
page.