To celebrate the 300th anniversary of the publication of Defoe's Robinson Crusoe, the 70th anniversary of Orwell's Nineteen Eighty-Four and the 50th anniversary of Le Guin's The Left Hand of Darkness, the ALIMENTOPIA Team invites fellow researchers to participate in More Meals to Come, an International Conference on Utopian/Dystopian Foodways. We are especially interested in multidisciplinary approaches bridging utopian studies and food studies within fields such as Literature, Linguistics, Culture, History, Nutrition, Psychology, Anthropology, and the Arts.
As the European Food and Nutrition Action Plan 2015-2020 shows, the issues normally raised regarding food relate to the economic and environmental sustainability of food production and to citizens' health and well-being. However, the construction of an inclusive society forces us to look beyond food itself, namely at how food is related to human experience. Besides its more obvious political, economic, health and environmental implications, food can tell stories of migration, assimilation, resistance and social dynamics (through which identities, relationships and hierarchies are (re)produced). It accordingly plays a discreet but central role in imagining blueprints for an inclusive society.
ALIMENTOPIA / Utopian Foodways is a Project that aims to offer a multidisciplinary approach to the discussion about future conditions of food production and consumption through holistic and prospective utopian thinking, thus aiding the implementation of the emerging field of Food Studies in Portugal.
More Meals to Come - Programme and Abstracts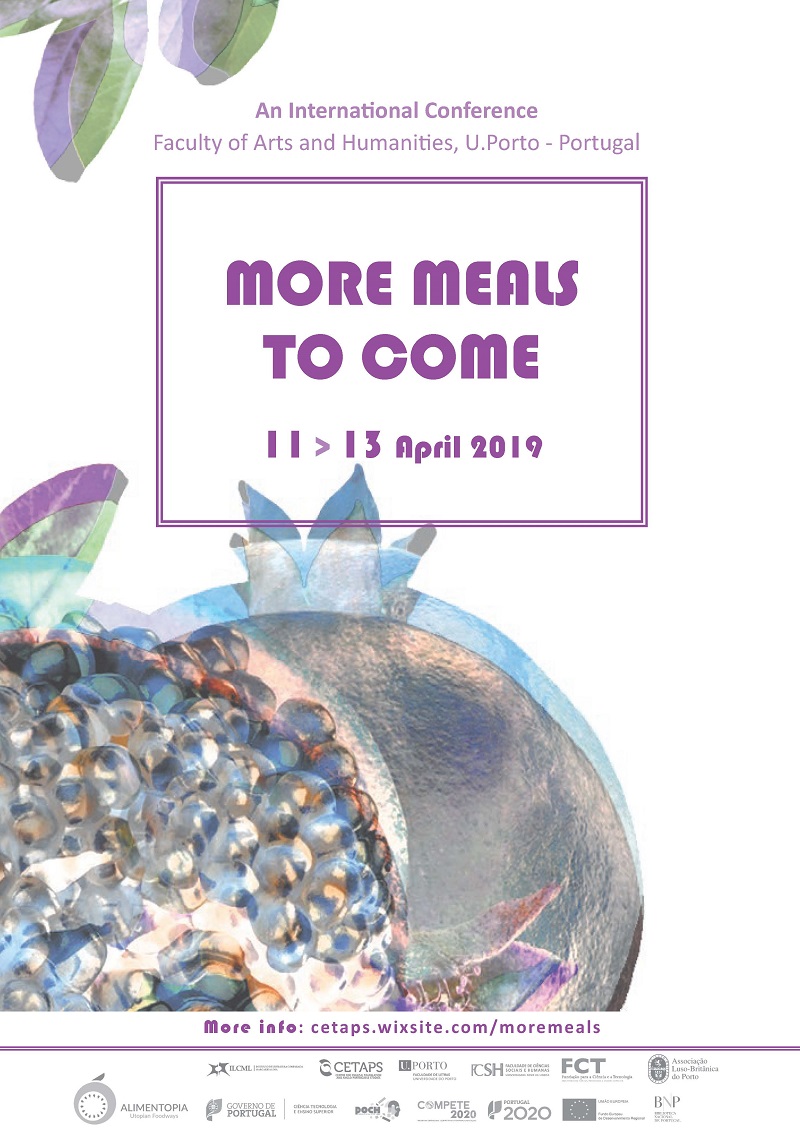 More information:  here // website