You are here:
Start
> António Lucas Soares
Campus Map
António Lucas Soares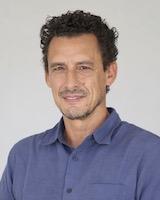 | | |
| --- | --- |
| Email Institucional: | alsfe.up.pt |
| Telf.Alt.: | 222094317 |
| Voip: | 3313 |
| Extensão Telefónica: | 4326 |
| Salas: | S11.14 |
Apresentação Pessoal
António Lucas Soares is associate professor at the Department of Informatics Engineering of the Faculty of Engineering - University of Porto and researcher at INESCTEC.

His area of expertise is Information Systems specialised in applications to Collaborative Networks and Information and Knowledge Management particularly in industrial organisations. His research interests include socio-technical design, knowledge representation, digital platforms for collaboration, design science research. He teaches Information Systems Analysis, Requirements Engineering, Information Management and Research Methods.

He is currently coordinating the Center for Enterprise Systems Engineering of INESCTEC. At University of Porto, he is the director of the master programme in Information Science (FEUP/FLUP).



Áreas de Interesse
Physical sciences > Computer science > Informatics
Technological sciences > Engineering > Knowledge engineering
Humanities > Information science > Information management