U.Porto Memory
The Origins of the University of Porto
Vieira Portuense (1765-1805)

Francisco Vieira, son of Domingos Francisco Vieira, known druggist and landscape painter who lived in Campo do Olival, and of Maria Joaquina, was born in Porto on 13 May 1765. He was the brother of Ana Paulina and António José Vieira.
There are only a few document references about his youth. He is believed to have learned to paint with his father and with the painters João Glama Strobërle (1708-1792) and Jean Pillment (1728-1808), and to have attended the Sketching and Drawing Class of Porto.
He went to public school in 1787, enrolling on 15 February as an extraordinary student at the newly established Royal Drawing Class, in Lisbon.
Two years later, he continued his studies in Rome, financed by the family and the English Factory House, or probably by the General Company of Agriculture and Upper Douro Vineyards.
In the years he spent in Rome, he was a disciple of Domenico Corvi (1721-1803) and received the 1st prize for Drawing in the competition organised by the Academy of the Nude in the Capitol (1789). He exchanged many letters with his patron, D. João de Mello e Castro, Portuguese ambassador in Rome, and with his secretary, Augusto Molloy. It is through this correspondence that we know, for example, that he earned a royal pension of 8 Roman escudos, which was increased by four escudos from 1791 on, and that he taught D. Isabel Juliana de Sousa Coutinho Monteiro Paim, the wife of the Portuguese ambassador.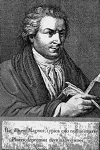 Between June 1793 and 1796, he spent some time in Parma to paint and study the work of Antonio da Corregio (c. 1489-1534). During this time, he became friends with the printer Giambattista Bodoni (1740-1813) and the engraver from Bologna, Francesco Rosaspina (1762-1841), with whom he exchanged many letters. It was also during this time that he met the painter Thomson, his future travelling companion to Naples.
One of the works he painted around this time was "Cabeça de velho" [old man's head] (1793), exhibited at his election as "Accademico Professore di Pittura" [professor of painting] at the Parma Academy of Fine Arts (10 May 1794). He travelled in the outskirts of Parma, Cremona, Colorno and Piacenza, where the poet Giampaolo Maggi dedicated a book to him. He visited the cultural and artistic centres of Italy, Germany and England, which deeply marked his work.

Francisco Vieira joined the social circle of the ducal family of Parma, the artistic and aristocratic milieu of Bologna, and even joined the Clementina Academy (April 1795) influenced by Rosaspina.
He settled in London from 1789 on, where, initially, he lived at the home of Mello e Castro. It was here that he met the famous painter Joshua Reynolds (1723-1792) and the engraver Francesco Bartolozzi (1725-1815).
During his stay in London, he participated in the 1798 and 1799 editions of the Royal Academy of Arts Exhibition, was commissioned to paint for the new church of the Venerable Ordem Terceira de S. Francisco, in Porto, and presented to Bodoni a project to publish a new book on Camões. On 9 July 1799, he married Maria Fabbri, a Bolognese widow of one of Bartolozzi's students. After the marriage, he lived in Bartolozzi's home, in North End, Fulham.
In 1800, after he returned to Portugal, he was hired by the Board of the General Company of Agriculture and Upper Douro Vineyards as a teacher of the Drawing Class at the Royal Academy of Maritime and Trade Affairs of the City of Porto (royal notice dated 20 December), and earned a salary of 60$000 réis.
Between 1801 and 1802, he worked in Lisbon illustrating an edition of "Os Lusíadas", sponsored by D. Rodrigo de Sousa Coutinho (1801-1802).
In June 1802, he began teaching the Drawing Class at the Porto academy, although between November of that year and June of the following year he was replaced by his father, Domingos Vieira. On 1 July 1803, Francisco Vieira was appointed director of the Royal Academy of Maritime and Trade Affairs of the City of Porto.
After his father's death in 1803, the services he rendered at the Academy of Maritime and Trade Affairs were performed by António José Vieira Júnior, brother of Francisco Vieira.
The painter fell seriously ill in 1805 while painting "Duarte Pacheco defendendo o passo de Cambalão em Cochim" for the Casa das Descobertas of Mafra Palace. He tried to recover his health in Funchal, but to no avail. He died there of tuberculosis on 12 May 1805, a few days before he turned 40.
Vieira Portuense, as he became known to distinguish himself from Vieira Lusitano, contemporary fellow painter of Lisbon, was the most travelled of Portuguese artists of his time, studying in Europe where he became familiar with the works of great masters and most significant artists and patrons. An educated and polyglot man, Francisco Vieira returned to the country to share with his rival Domingos Sequeira the status of painter of the Prince Regent D. João VI.

An artist of the Baroque and Rococo traditions, who evolved to Neo-Classical and Neo-Romantic compositions, Vieira Portuense left us memorable paintings of various genres: religious themes ("S. João Mostrando o Messias", "Morte de Santa Margarida de Cortona", "Rainha D. Isabel dando esmolas", etc.), portraits (of the Bishop Adeodato Turchi, Francesco Martin y Lopez, Carolina Maria Teresa of Bourbon, Maximilian of Saxony, the Duchess Maria Amália of Parma, Father Guilherme Archer), landscapes, allegories, mythological scenes ("Latona e os camponeses da Lícia", the property of the Porto City Council, "Banho de Diana", National Gallery of Parma, "A Pintura", National Museum of Ancient Art), historical scenes, such as "Fuga de Margarida de Anjou", copies of renowned artists, engravings and also albums with drawings and scenes from his travels.
In 1906, on the first centenary of his death, the work of Vieira Portuense was shown at an exhibition organised by the Society of Fine Arts and individuals from Porto, which was held in the Concert Hall of S. João