U.Porto Memory
University of Porto Famous Alumni
José Parada Leitão
José Parada Leitão
1809-1880
Militar, engineer, teacher and publicist


José de Parada e Silva Leitão, son of José da Silva Leitão and D. Francisca Rita de Parada e Silva Leitão, was born in Cernache do Bonjardim, council of Sertã, in June 1809.
He studied at the Royal Military College of Lisbon, and then followed in his father's footsteps - his father had joined the Portuguese Legion and died in 1814 as a captain.

A liberal supporter, he was exiled in Galicia, Plymouth, Ostende and the Azores. He was one of the "Brave Men of Mindelo" and fought in the Siege of Porto (1832-1833).
In 1837, he completed his university studies which he had started before going into exile. He graduated as Bachelor of Philosophy and Mathematics from the University of Coimbra, and was appointed Professor of the 8th chair – Theoretical and Experimental Physics -, at the Polytechnic Academy of Porto (1837-1874/75).
Parada Leitão returned to military life during the difficult period between 1846 and 1847, and abandoned politics after the pacification of the country with the signing of the Convention of Gramido, on 30 June 1847. In 1851, he was reinstated to the rank of major, but his priorities were at the time teaching and journalism.
In subsequent years, he joined the project of the Porto Industrial School, later called Porto Industrial Institute, where he taught several subjects, for example, the 4th chair – "Elementary notions of chemistry and physics", which he directed.
Following the presentation of the draft law by Júlio Máximo de Oliveira Pimentel to the House of Representatives in 1854, proposing the reform of higher education establishments, and providing for the extinction of the Polytechnic Academy of Porto, he joined the academic board commission in the drafting of a "Brief Notes on Public Higher Education in Porto and in the northern provinces".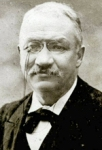 In addition to the military and academic careers, Parada Leitão also collaborated in newspapers and was an enthusiast of technological development. He published in periodicals such as "O Industrial Portuense" (1845-1846), dedicated to technological dissemination, in which he worked with Vitorino Damásio, Sousa Brandão, Luís Soares and other teachers of the Polytechnic Academy. Until 1854, he wrote for "O Jornal da Associação Industrial Portuense", and collaborated with eminent figures of the Academy of Porto. He was also editor of "Estrella do Norte" and "Nacional", two pro-liberal Porto newspapers, between 1846 and 1847. On 4 April 1853, he participated with Francisco António Galho in the first experiment of electrical telegraphy, which connected the Trade Association to the Porto Industrial Association.
This much decorated officer, a theorist of industrialism, founder of the Porto Industrial Association and a defender of the Porto Polytechnic Academy and of industrial education died in Porto on 14 April 1880.
In a tribute in his memory published in 1917 (Homenagem à memória de José de Parada e Silva Leitão) in the journal "Revista de Química pura e aplicada" [Journal of pure and applied chemistry], Ferreira da Silva spoke of him saying:
"He had a remarkable character, the primary quality of any educated man. But he was also one of the most distinguished representatives of Portuguese higher education teachers of his time".
(Universidade Digital / Gestão de Informação, 2010)