ICT-Based Resources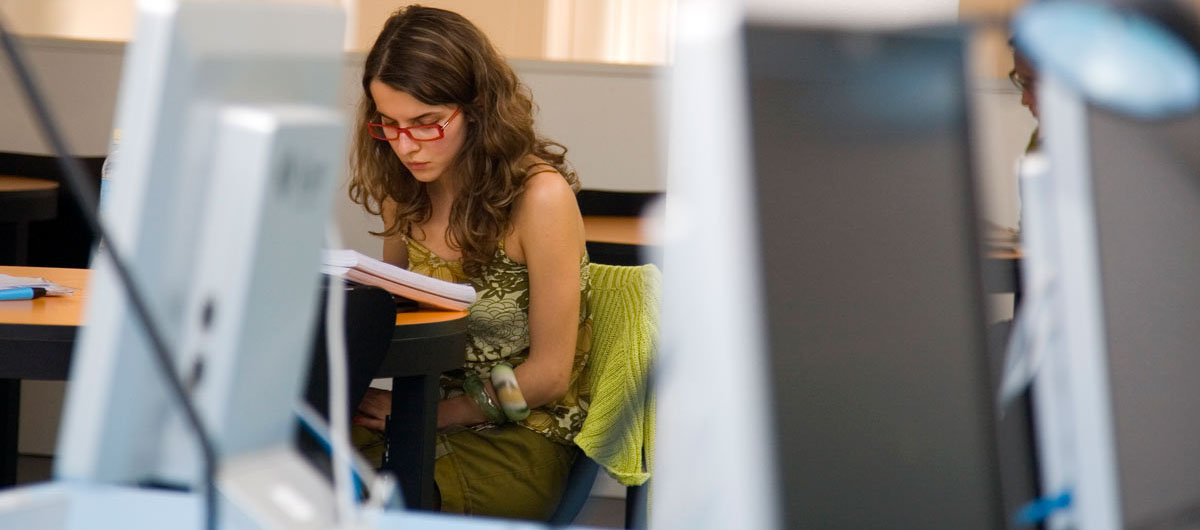 The University of Porto offers its academic community, particularly its students, a technologically rich, state-of-the-art, environment by making available a powerful set of tools to support the daily work of each pupil.
Of the several Information and Communication Technologies (ICTs) available to the students, we would like to highlight the U.Porto Card, which provides access to a variety of possibilities and services on campus and beyond. In any area of the University, it is also possible to access the Internet through a high speed network of optical fibre communications (netUP).

The use of new technologies is also an important factor of an innovative teaching method which we seek to develop on a daily basis. This is the reason why, in recent years, the University has invested strongly in the provision of online resources to support teaching / learning through e-Learning platforms that complement - and often replace - training in the classroom. This work is supported by the Information System for the Aggregated Management of Resources and Academic Records (SIGARRA), which offers the academic community a set of digital resources to support their daily activities (access to personal page and Institutional e-mail account; information about timetables, classes and rooms where classes are held, among other features).

The heavy investment made by the U.Porto in the field of e-Learning is also visible in the increasing availability of new social and learning environments, which have been especially designed for students. The ultimate expression of this investment is the e-Learning Café, a pioneer space in Portugal where you can access the Internet through various work stations and also laptops that can be requested on-site. A space of learning and work, the e-Learning Café promotes various initiatives in the fields of music, cinema, sports, theatre, sound and video, art exhibitions, literary gatherings and workshops.

The ICT resources of the U.Porto also guarantees access to countless publications and other information resources in digital format, most of which are the result of intellectual output of our students, teachers and researchers (scientific papers, theses, reports, meeting minutes, books, etc.). Some of the available resources are the U.Porto Repository, the Virtual Library, the Digital Archive, and other. Students with special needs can access the Open Library for Higher Education (BAES) available through the U.Porto's Thematic Repository, the contents of which in Braille, audio and full-text are available online.

For more information on the ICTs available at the U.Porto, go to the ICT Portal of the University.