Where to Have Fun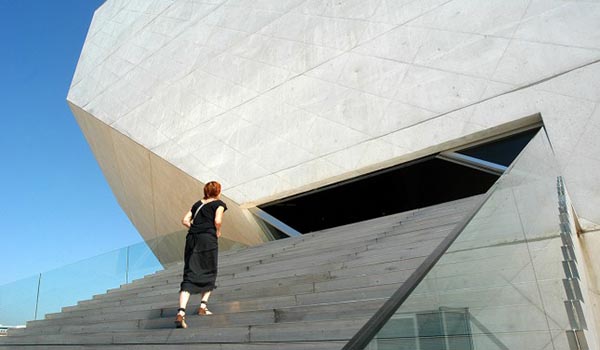 Porto is not a city for 'fast consumption'. Besides its architectural riches, its magnificent monuments, the secrets to be found in its traditional alleys, and its gastronomy, the Undefeated City has much more to offer all year round. Here are some suggestions:
City Festivities
Local festivities take place in the month of June, and the highlight is the evening of the 23rd, the night celebrating São João (Saint John). This holiday is one of the most important expressions of Portuguese popular culture. Everyone in the city flocks to the Baixa (downtown) and to the River and people stay there until the sun rises. People walk around the streets hitting one another on the head with loud, colourful plastic toy hammers (large and small) or heads of garlic flowers. Highlights of the festival are a massive firework display at midnight and the launching of Chinese lanterns into the night sky.
International Festivals
Porto hosts countless cultural festivals throughout the year, some of which have considerable international impact, like FITEI and Fantasporto.
FITEI (International Festival of Iberian-languages Theatre) takes place in March and involves theatre groups from Portugal, Spain and South America. Fantasporto is festival of fantasy films. It usually starts in the second week of February and over the course of two weeks it features around two hundred films from various countries.
Places of Entertainment
A complete list of restaurants, pubs, discos and other places of entertainment would be impossible in this city where a cafe or bar can be found on every corner, especially in the old town and traditional neighbourhoods. Nightlife in these areas sometimes lasts until the following morning. New places are constantly opening and older ones being refurbished, so that from one year to the next you will have different places to explore, although some bars and discos have become symbols of Porto nightlife.
Over the years, downtown has become the new centre of Porto nightlife, and visits to bars like Galerias de Paris, Maus Hábitos, Pitch, Plano B and Passos Manuel are a regular part of a night out.
Exhibitions, Concerts and Events
Accessing exhibits, concerts and events in Porto is relatively easy.
Porto has been the stage for an ever-increasing number of rock and alternative music concerts and festivals, both in open spaces (like the gardens at Palácio de Cristal) and in venues like Coliseu do Porto, Hard Club, Sá da Bandeira Theatre and Passos Manuel. An iconic music venue in Porto is, of course, Casa da Música. Open since 2005, it regularly stages concerts of all kinds, including classical music, electronic music, contemporary music, world music, and pop-rock.
Handicraft fairs, folklore events, popular festivities (mostly June to August), film, theatre and music festivals are held all year round. There is also usually a Porto Book Fair, in May. This is quite a large event and offers books at affordable prices.
Many of these events are free of charge. For those that are not, a student's card and Cartão Jovem (the Youth Card) are two means of securing substantial discounts.
Cinema and Theatre
Porto plenty of cinemas including ones showing films on general release (mostly in shopping malls), and independent and alternative films. Cineclube do Porto and Cineclube do Norte have special sessions which are often in the Rivoli or Casa das Artes, which are also venues for Fantasporto.
In terms of theatres, there are the Rivoli, São João, Carlos Alberto and Coliseu do Porto (the largest theatre in the north of Portugal). There are also smaller venues housing local theatre companies such as Seiva Trupe, and many musical and recreational groups.