Did You Know...
97%
of our international mobility students (IN) recommend the University of Porto as the best international experience at the end of their study period?
Study Abroad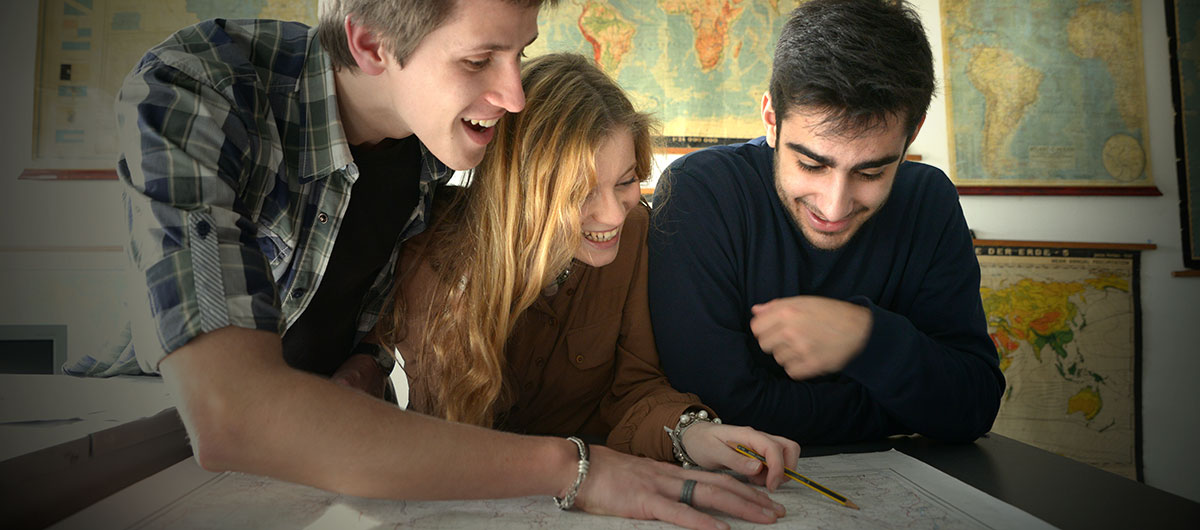 Studying abroad for a period of time at a different university is an increasingly common reality among students. At the University of Porto we are not indifferent to this demand. Indeed, our students are encouraged to engage in a mobility OUT experience during their academic journey; we believe that this will be a great asset, not only on an academic and scientific level, but also on a more personal level as it will lead them to acquire professional skills that are highly recognised by the job market. 
In practical terms, each student at the U.Porto is offered the possibility to perform part of their studies, a study internship or work experience period, at a partner institution in the context of national and international programmes in which the University cooperates. At the national level, student mobility is ensured through the Almeida Garrett Programme. Internationally, the opportunities for mobility go beyond the European scale and may be carried out under the different programmes or various bilateral cooperation agreements upheld by the University with partner institutions.

For more information about mobility opportunities (IN and OUT) at U.Porto, please contact our International Office, which is responsible for the monitoring of students before and during their mobility experience. This work is complemented by other structures that perform similar functions in each of our schools.
International Office of the University of Porto
U.Porto Rectorate
Praça de Gomes Teixeira 
4099-002 Porto, Portugal
Telephone: (+351) 220 408 161 / (+351) 220 408 000
E-mail: international@reit.up.pt 
Opening Hours: 14.00 › 17.30 (Mon, Wed); 9.00 › 13.00 (Tue, Thu) [schedule an appointment]