Research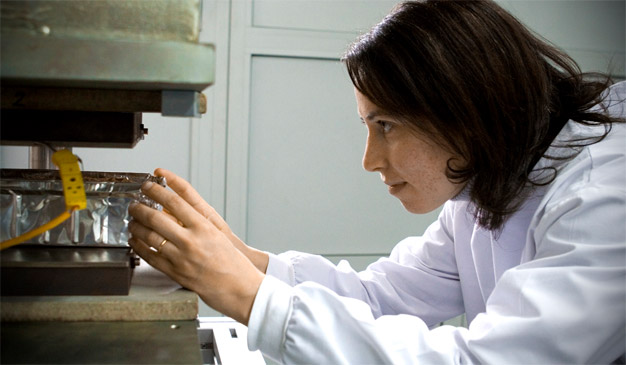 Just like the world's best universities, the University of Porto combines teaching with top scientific research. Indeed, it is the umbilical relationship between these two dimensions – between learning and creating knowledge – that justifies the classification of the University of Porto as a Research University.
The numbers speak for themselves. As a result of the efforts led by 51 research units evaluated by the Foundation for Science and Technology (FCT), the University of Porto is now a major producer of science in the country, responsible for over 23% of the Portuguese scientific articles indexed in the ISI Web of Science. Its secret lies in the daily work of some of Portugal's most productive and renowned research and development (R&D) centres, spanning the various fields of knowledge from the humanities to science and technology.
The impressive volume and quality of knowledge produced by the University Porto owes a great deal to the heavy investment in laboratories and state-of-the-art equipment, coupled with a highly skilled scientific corps, which combines the knowledge of experienced researchers and the free-thinking approach of hundreds of young researchers at the start of their careers. However, it is the close attention to the needs of society that best defines the research undertaken by the University of Porto. Indeed, the remarkable work done by our research centres – often working together to foster interdisciplinary actions and develop the different areas of knowledge that populate the campus – has already produced some important discoveries in various fields of knowledge and some of the most recent and relevant innovations of Portuguese industry .
For all this, the quality of the research produced by the University of Porto is today internationally recognised. In addition to being present in international networks that represent the elite of the most diverse scientific areas, the University of Porto has cemented its position in the main rankings that rate higher education institutions worldwide according to their scientific production.