Welcoming and Integration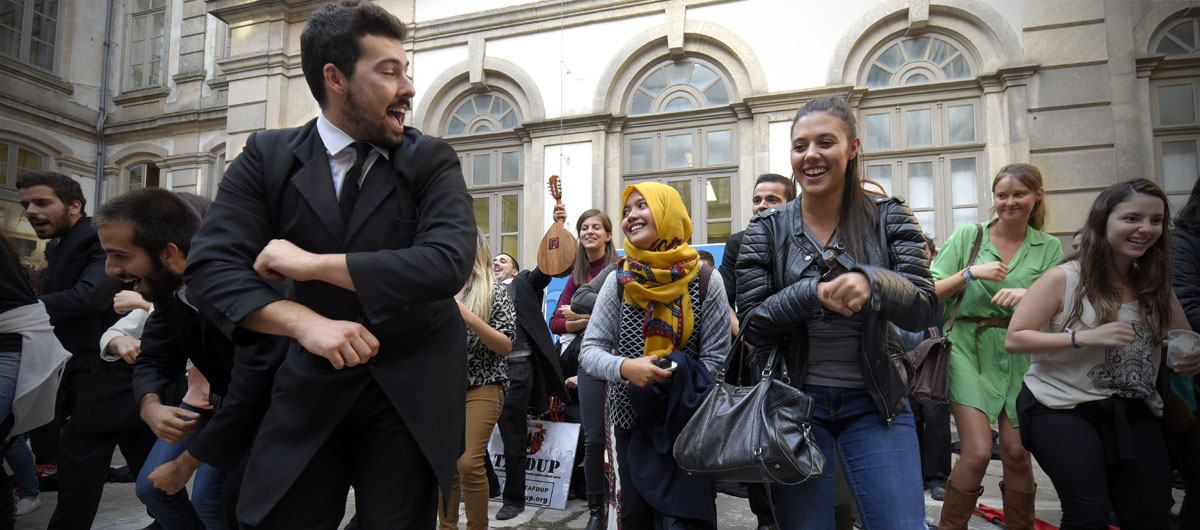 From the moment they first set foot on the University campus, our international students receive special attention, thanks to a reception policy led by the International Office of the U.Porto, but also involving other University services.
Integration in U.Porto includes welcome sessions for the international students (mobility and degree) who come to the University every academic year. These events take place in the Historic Building of the University and, together with other cultural activities organised for the international community of U.Porto in conjunction with various local agencies, serve to present the University to the new students, as well as to promote interaction among them.

At their host Faculty, the students will also find specialised support services. Among  the  services that work on accompanying international students during their whole experience at the University there's also the ESN-Porto (Erasmus Student Network – Porto), a group of volunteers supported by the U.Porto International Office whose goal is to collaborate in the integration and support of mobility students, organising activities (city tours, visits to museums and monuments, excursions, sporting events, parties, among others) and providing help on issues relating to housing, transport and how the University works.
International students at U.Porto also benefit from the full reception and integration facilities that the University provides to the academic community in general.
International Office of the University of Porto
U.Porto Rectorate
Praça de Gomes Teixeira 
4099-002 Porto, Portugal
Telephone: (+351) 220 408 041
E-mail: international@reit.up.pt 
Opening Hours: 14.00 › 17.30 (Mon, Wed); 9.00 › 13.00 (Tue, Thu) [schedule an appointment]