LIVING THE UniverCity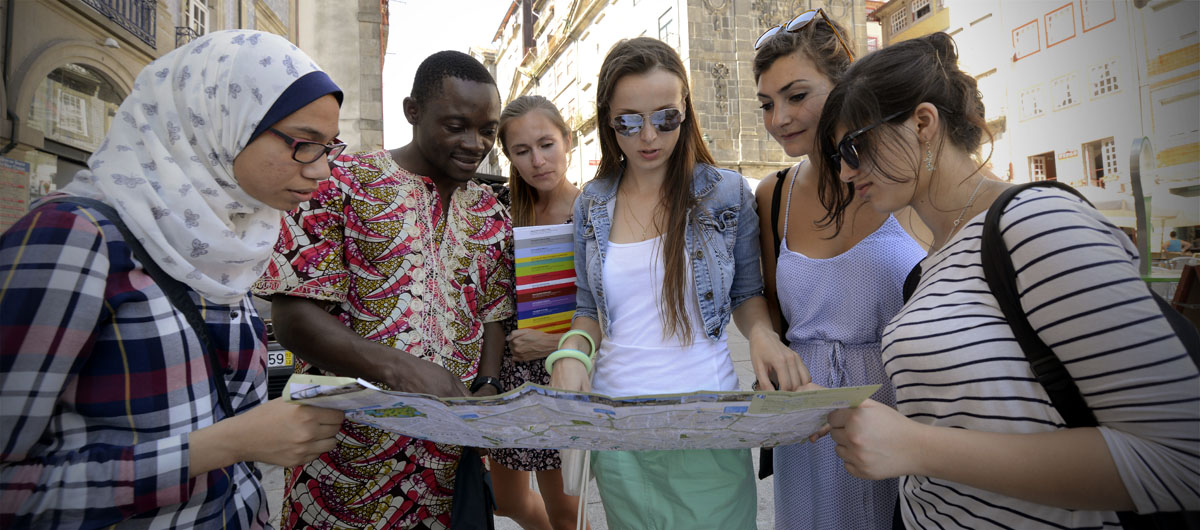 The bags are stored and the books put away. It's time to take advantage of the unique opportunities available to those who find themselves at the best Portuguese university and in one of Europe's most beautiful cities. Located between the beaches of the Atlantic Ocean and the banks of the Douro River, the city of Porto is a tourism destination known the world over, whether for the distinctiveness of its historic city centre, classified as a UNESCO World Heritage Site, for the fabulous Port wine or for the unique gastronomy and hospitality of its people.
With vast local green areas, a revitalised public transport system and a night life and culture enriched by the more than 70 thousand university students who study in the region, Porto is a city that welcomes international students with open arms.
A good way to explore the academic side of Porto would be to attend the events and cultural activities that take place on the University campus throughout the year, as well as the broad range of events promoted by the student associations or by organisations like ESN-Porto. And why not climb the Clérigos Church tower to discover the best view of the city?
Upon their arrival at the University of Porto, all international students are given a welcome kit filled with detailed information about the city's points of interest and the public transport system. From that moment on, the adventure begins!
Follow our suggestions to Live Porto to the fullest!