Why U.Porto?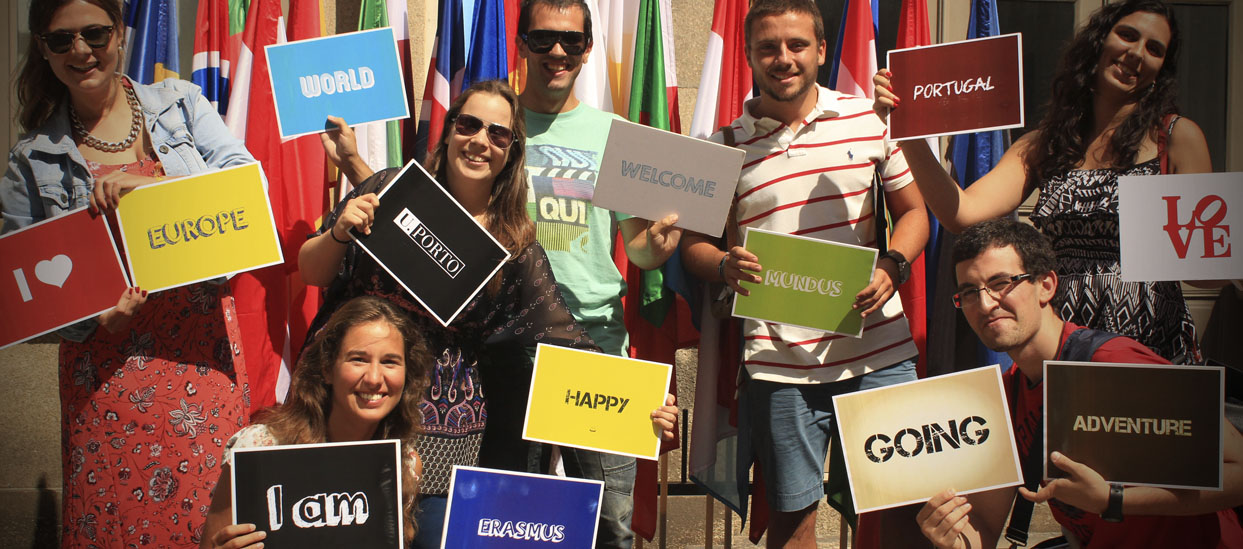 The quality of education, the lower cost of living, the grear cultural offer, the wonderful weather or the opportunity to share a unique life experience with other international students… These are just a few of the reasons why thousands of students from around the world flock to the University of Porto each year. Below, we give you 10 reasons why you'll want to "Be U.Porto". Don't forget to also listen to the stories of other international students. But of course, there's nothing quite like coming to get to know us for yourself!
ATTACTIVENESS| The schools of the U.Porto are the most sought after not only by the brightest Portuguese students, but also by the thousands of young people who come to Portugal each year to enrich their university curricula.
DISCOVERY| Set in one of Europe's most beautiful cities and with a low cost of living, U.Porto provides an unforgettable life experience that extends far beyond the classroom.
HOSPITALITY| Reflecting the spirit of the Portuguese people and of the city of Porto in particular, U.Porto knows how to welcome those who seek us out better than anyone, regardless of their origin, creed or socio-economic status
KNOWLEDGE| U.Porto is a Research Institution,thanks to the work of hundreds of highly-qualified researchers concerned with responding to the multiple needs of society.
OPENNESS| U.Porto is an institution open to society and to the world, maintaining direct connections with regional businesses and institutions as well as with the best universities on the planet.
MULTICULTURALISM| Boasting the most multifaceted and cosmopolitan academic community in Portugal, the U.Porto campus has all the facilities needed to guarantee the best academic, social and cultural experience.
PRESTIGE| U.Porto is known worldwide and is among the best 100 universities in Europe according to top international rankings.
If you need one more reason, here it is: U.Porto is an ambitious university with the goal of establishing itself among the best 100 universities in the world by 2020. Come help us achieve our goal!
WHY NOT!?