Before Leaving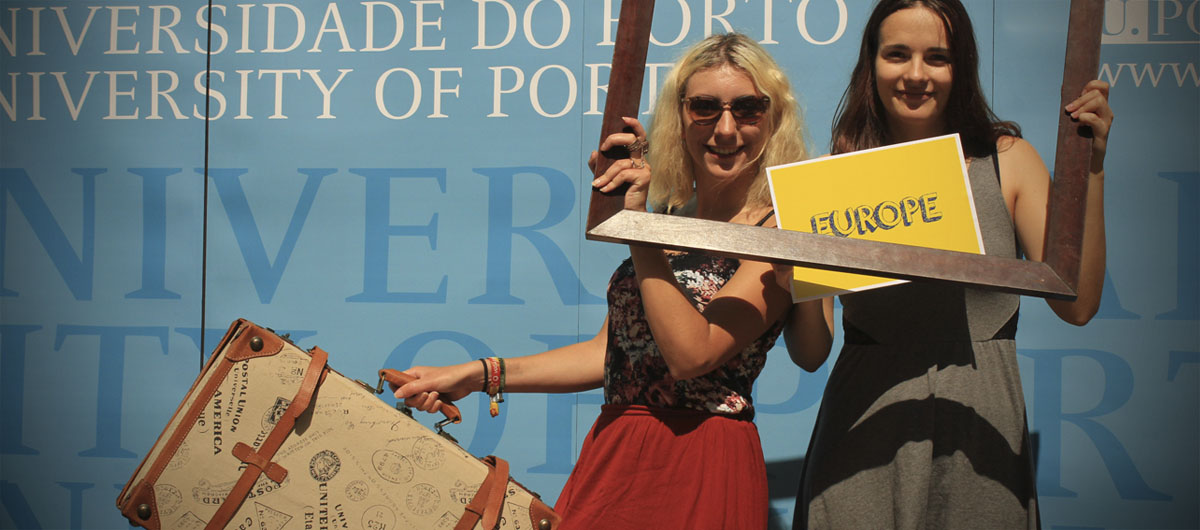 To ensure a successful stay at the University of Porto, it is essential to thoughtfully plan out your period of studies. Although procedures are simplified within the European Union, there are a few minimum conditions that must be secured.
Visa
All students and researchers coming from countries outside of the European Union must obtain a Residence Visa from a Portuguese consular office in their home country.
Whenever students do not pass through immigration control upon entering Portugal, they must present themselves to the Foreigners and Borders Service (SEF) within 3 days of their arrival to complete a Declaration of Entry. This procedure is obligatory and the deadline must be respected. Furthermore, all Residence Visa holders should contact the SEF to schedule an interview to request concession of Residence Authorisation. This Authorisation can be prolonged for the period of time needed for students to finish their programme of studies, research, internship or professional training.
As for students coming from any of the European Union (EU) Member States, they may enter Portugal upon presenting their valid national identity card or passport. However, for stays longer than 3 months, current legislation requires these students (coming from any EU or Schengen Member States) to register with the Porto Municipality (Câmara Municipal do Porto) after those 3 months have passed.
Insurance
Studying at U.Porto means enjoying a comfortable and safe environment. But because the well-being of our students is a priority, the University recommends that you protect yourself appropriately. Beyond the obligatory school insurance, there are other forms of personal protection to consider before coming to Porto.
- European Health Insurance Card (EHIC)
The European Health Insurance Card (EHIC) allows students coming from other countries within the European Union, the European Economic Area (European Union, Norway, Iceland and Lichtenstein) and Switzerland to have the right to assistance in the event of a sudden illness or accident, benefiting from broader healthcare coverage. This document, which should be requested from the social security services in the country of origin before leaving for Porto, proves the students' enrolment in that social security system and allows them to benefit from the right to healthcare while in Portugal. In this case, you will pay the same amount as local citizens in the same circumstances, but you will not be exempt from paying any applicable co-payments.
Upon arrival in Porto, international students with an EHIC must register at the Health Centre in their area of residence.
- Social Security Agreement with Brazil
Brazilian national students undertaking a period of study in Portugal benefit from the healthcare provided by the National Health Service (Serviço Nacional de Saúde - SNS) under the same conditions as Portuguese nationals, according to Article 3 of the Social Security Agreement between Portugal and Brazil. Students enrolled in Brazilian social security should request form PB4 - certificate of the right to medical assistance - issued by the competent Brazilian institution, which will indicate the period for which medical services are conceded.
Upon arrival in Porto, the students should present the aforementioned PB4 certificate to the District Institute of Solidarity and Social Security (Centro Distrital de Solidariedade e Segurança Social) of their area of residence
- Health Insurance
The EHIC is the result of an agreement between the countries of the European Economic Area (EEA) and Switzerland. However, there are other agreements that exist between Portugal and non-EEA countries. Students from these countries should find out if such an agreement exists with their country of origin before travelling. If it is not possible for them to join this system, it is mandatory that students take out private health insurance that will allow them to obtain full medical care during their stay in Portugal.
- Civil Liability Insurance
This affordable insurance coverage is not obligatory, but it is recommended, since health insurance and the EHIC do not cover accident situations with civil liability (damage caused to a third party) that may occur in the students' private life (everything not encompassed by academic activities, which are covered by school insurance).
- Personal Accident Insurance
This insurance is not mandatory, but it may be recommended in certain cases. Aside from insuring personal accidents resulting from students' daily activities, in many cases it also covers repatriation costs in the event of illness or accident.
- School insurance (mandatory)
Once at U.Porto, the student will benefit from a School Insurance (Seguro Escolar) that will provide them with coverage (personal accidents, permanent disability or death, treatment costs and civil liability of students to third parties) in situations that might arise during academic-related activities. Such activities include regular school activities, including classes; study visits; open-air classes; internships connected to academic activities; other activities promoted by the University; as well as travel by a regular route between the student's residence and school
To receive this (mandatory) insurance coverage, you will have to register at your faculty's academic services office. This insurance does not cover illnesses or accidents occurring outside school-related activities.
Checklist (mobility)
Nearly everything is ready. If you are a mobility student, please ensure you're not missing the following documents before leaving for Porto:
Acceptance letter;
Proof of housing;
Identification document (Passport/ID);
Residence Visa (when required);
European Health Insurance Card/PB4/private insurance;
Pocket money (cash for everyday expenses);
Study/internship contract.