Get Involved at U.Porto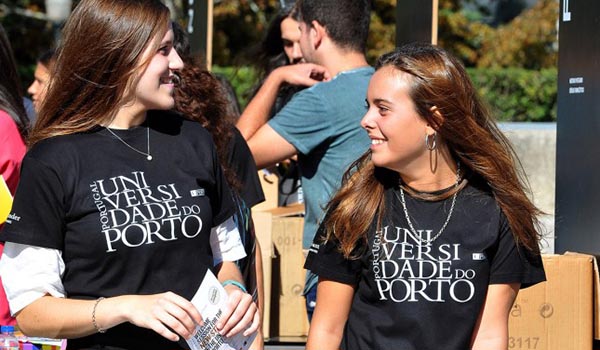 The U.Porto is sought out every year by students from all over the country and all over the world. It offers a vast range of tools to make their familiarisation with university and city life easier and faster.
Upon arrival at U.Porto, freshmen and women are welcomed by various central and school-based authorities that ensure an immediate response to their needs (lodging, practical information on U.Porto and academic life, etc). These services coordinate with academic services to provide students with personalised help and guidance at all times.
Over the last few years, U.Porto has been creating new forms of receiving students. Since 2012 each year's thousands of new students are welcomed with a reception party at Pavilhão Rosa Mota (Palácio de Cristal). There are also welcoming sessions for the international students who arrive each semester.
You can find detailed information on the services, programmes, facilities, initiatives and groups available in the Guide for New Students (only available in portuguese). You should also make use of the Guide for Academic Integration (in portuguese) and the Academic Integration Kit, both produced by the Services for Academic Integration of the U.Porto Social Services (SASUP).
Get to know all Academic Integration Aids available at the U.Porto campus.