Abel Salazar Institute of Biomedical Sciences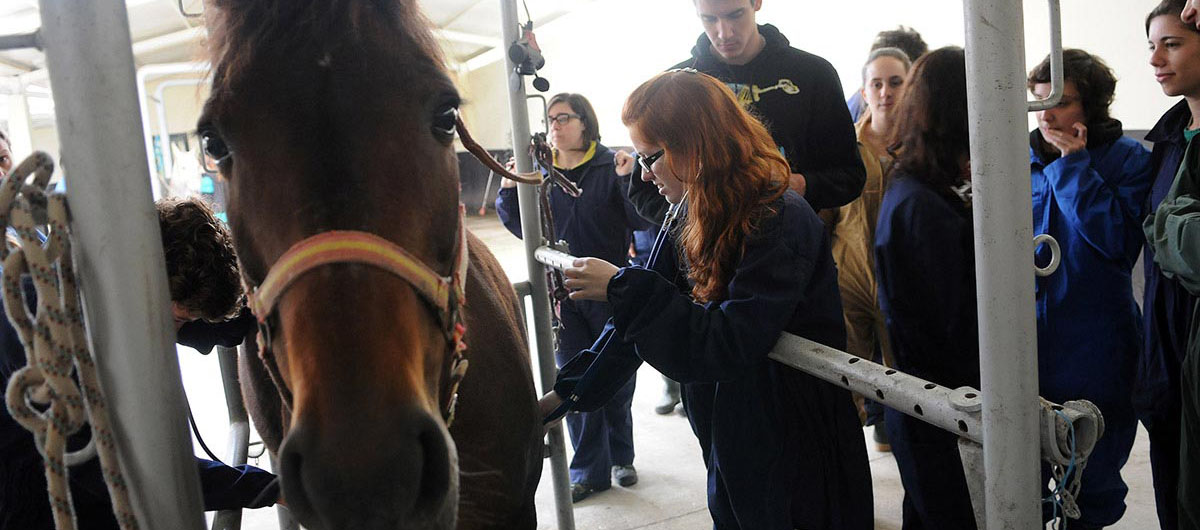 Founded in 1976 by a group of luminaries of the University of Porto, such as Corino de Andrade, Nuno Grande and Ruy Luís Gomes, and inspired by the thinking of Abel Salazar, its patron, ICBAS was, from the start, a multi-disciplinary and multi-professional school in the field of Life Sciences. The school provides education in a broad range of areas such as Medicine, Veterinary, Agronomy and the Aquatic Sciences. It cooperates with different institutions in the city (such as Hospital Geral de Santo António), and provides specialised services to the community. ICBAS has introduced a number of innovative principles that still govern the institution today, thus living up to its motto: Um médico que só sabe Medicina nem Medicina sabe (literally: A doctor who only knows about medicine does not really know about medicine).

After being housed in the historical building of the former Medical School for over 30 years, ICBAS has since 2011 been located in the new Life and Health Sciences building complex (next to Palácio de Cristal, Polo I of the University of Porto), premises that are shared with the Faculty of Pharmacy. ICBAS also has facilities at the Agrarian Campus of Vairão in Vila do Conde, where teaching activities and scientific research in the field of Veterinary Sciences are carried out.
Courses Offered
Contact Information
Rua de Jorge Viterbo Ferreira, 228
4050-313 Porto
Telefone: (+351) 22 042 8000
Web: http://www.icbas.up.pt


Ocorreu um erro inesperado do sistema.
Please try again later.
A ocorrência de erro foi registada com o número 77260022.
For a more speedy resolution of the problem, please contact apoio.sigarra

uporto.pt referring the occurrence UP77260022.

-->