Governance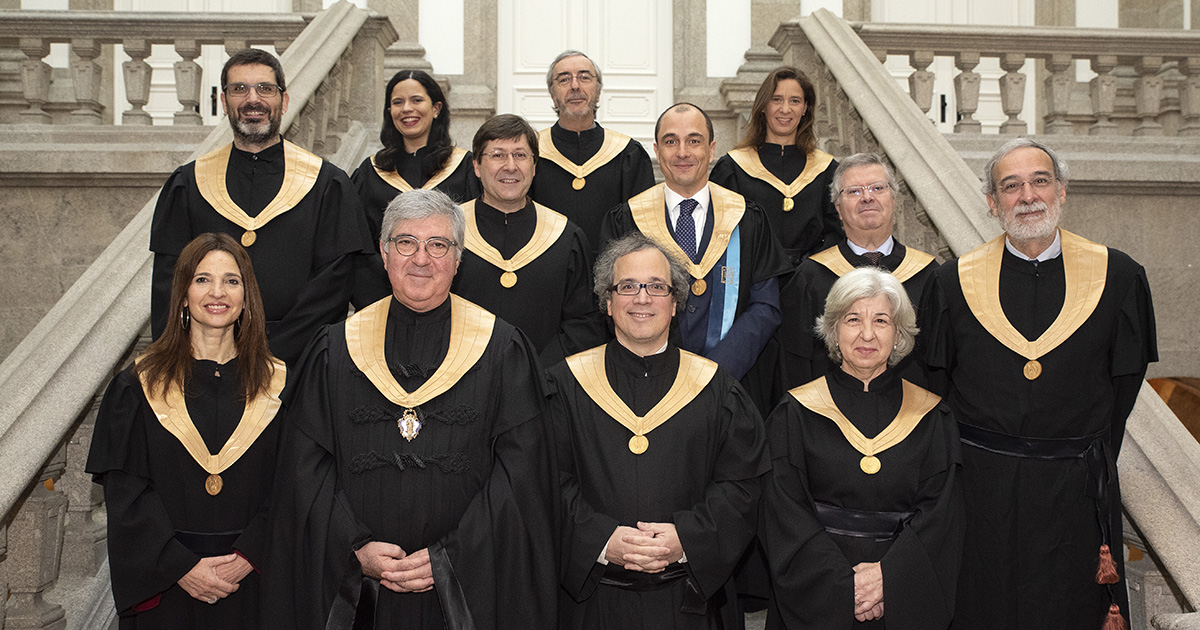 The Rectoral Team of the University of Porto 2018-2022, led by António de Sousa Pereira.

The Governance of the University of Porto is assured by several organisms with specific tasks:
The Rector
The Rector is the Head of Governance and the external representation of the University. S/He is in charge of conducting policy and presiding over the Management Boards. Any competences with the University of Porto which are not assigned to other entities, either by law or internal statutes, are ipso facto attributed to the Rector. The Rector is assisted by Vice-Rectors, Pro-Rectors (together, they compose the rectoral team) and the Administrator.
The Rector is elected by the University's General Board. Any researcher or member of the teaching staff, either from the University of Porto or other national or international institution, can be a candidate. The term of office is four years and the Rector cannot exceed two consecutive terms of office.
Professor António Sousa Pereira is the Rector of the U.Porto since June 27, 2018, having been elected for a term of four years.
More info
Board of Trustees
The Board of Trustees must approve the Statutes of the University of Porto and the General Board's deliberations on the appointment or dismissal of the Rector and appoint (and dismiss) the Management Boards. It is also responsible for proposing or authorising the purchase or sale of real estate belonging to the University of Porto and for approving all deliberations by the General Board concerning the approval of strategic plans, action plans and general guidelines, annual activity plans, annual activities reports, approval of proposed budgets and approval of annual accounts.
More info
General Board
The General Board rules on the Statutes of the University of Porto and is responsible for electing the Rector, appointing the Ombudsman Office for the University and proposing a list of Trustees for the University of Porto to the National Government.
More info
Management Board
The Management Board is responsible for the managing of administrative and financial issues. It is also in charge of managing human and material assets.
More info
Senate 
The Senate is an advisory board responsible for assuring cohesion with the University of Porto and the participation of all Organic Units in the institution's general management. According to its regulations, the Senate may function both in plenary sessions or ad-hoc committees.
More info
Ombudsman Office
The Ombudsman Office defends and promotes the rights and legitimate interests of the entire academic community of the University of Porto. The Ombudsman Office includes the Ombudsman for Researchers and Teaching Staff, the Ombudsman for Administrative Staff and the Student Ombudsman.
More info
The Auditor
The Auditor (Certified Account Supervisor) is designated by a joint decree of the State Secretaries for Financial Issues and for Higher Education. The auditor is responsible for controlling the lawfulness and good management of the finances and assets of the University of Porto.
More info