Faculty of Dental Medicine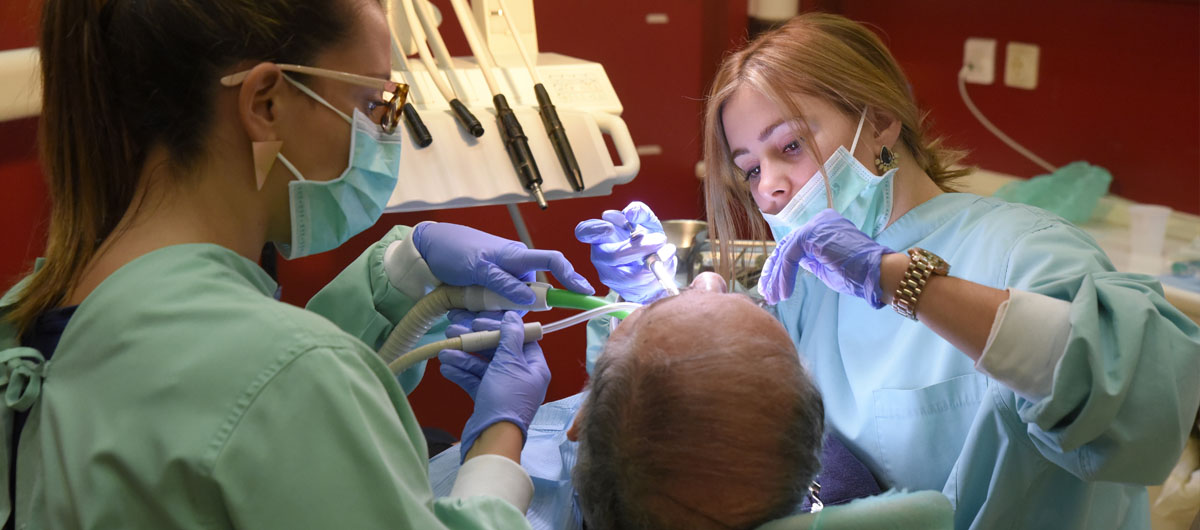 Inaugurated in 1989, following the integration of the former Dental Medicine School in the University of Porto, the Faculty of Dental Medicine (FMDUP) is an institution renowned worldwide in the field of oral health research and education. The quality of its training is enhanced by a strong focus on scientific production in the field of Forensic Sciences. Additionally, FMDUP is strongly involved in community service provision. Its clinic is used for both teaching and the provision of dental care to the general public – a very important mission that is fulfilled by the students and teachers.

Its building was inaugurated in October 1997 and it is located at Polo II (Asprela) next to the Paranhos Metro station. Among its "neighbours" are the Faculty of Psychology and Education Science and the e-Learning Café of the University of Porto.
Courses Offered
Contact Information
Rua Dr. Manuel Pereira da Silva, s/n
4200-393 Porto, Portugal
Telefone: (+351) 22 090 1100
Web: http://www.fmd.up.pt