Faculty of Pharmacy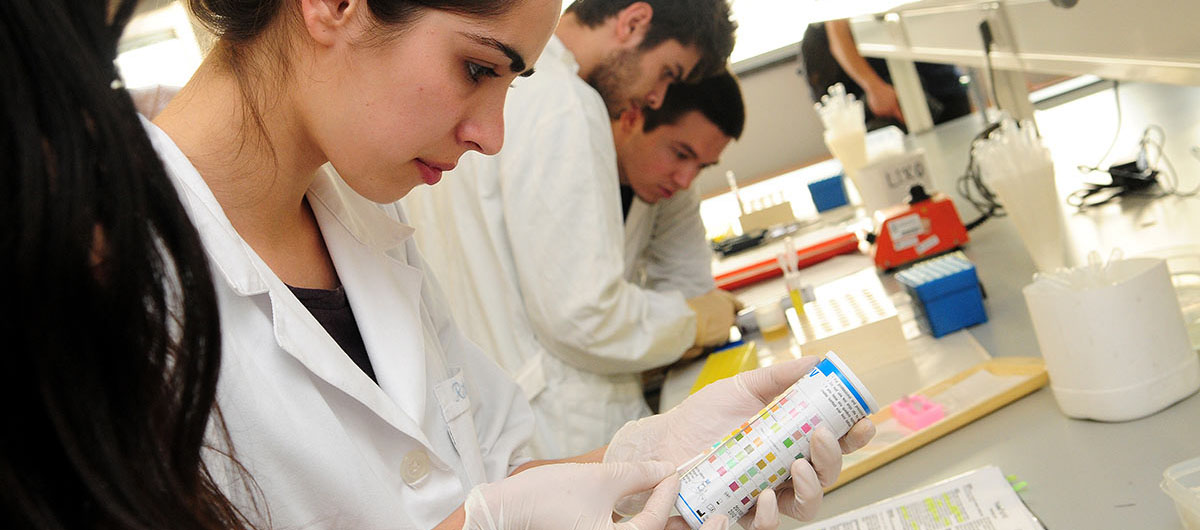 The Faculty of Pharmacy (FFUP) originated from the former School of Pharmacy, which was part of the Medical-Surgical School prior to the creation of the University of Porto. It is the oldest school of pharmacy in Portugal. A pioneer in the teaching of Pharmaceutical Sciences in Portugal, FFUP offers an Integrated Masters in Pharmaceutical Sciences, in addition to 2nd cycle degrees, PhD programmes and a postgraduate specialisation in pharmaceutical care. Its focus on research and its close collaboration with various national and international institutions are other fundamental traits of the Faculty. In 2012, FFUP moved to the new facilities devoted to Life and Health Sciences (next to Palácio de Cristal), which they share with ICBAS.
Courses Offered
Contact Information
Rua de Jorge Viterbo Ferreira, 228
4150-755, Porto, Portugal
Telefone: (+351) 22 042 8500
Web: http://www.ff.up.pt

Ocorreu um erro inesperado do sistema.
Please try again later.
A ocorrência de erro foi registada com o número 77327322.
For a more speedy resolution of the problem, please contact apoio.sigarra

uporto.pt referring the occurrence UP77327322.

-->