Faculty of Sciences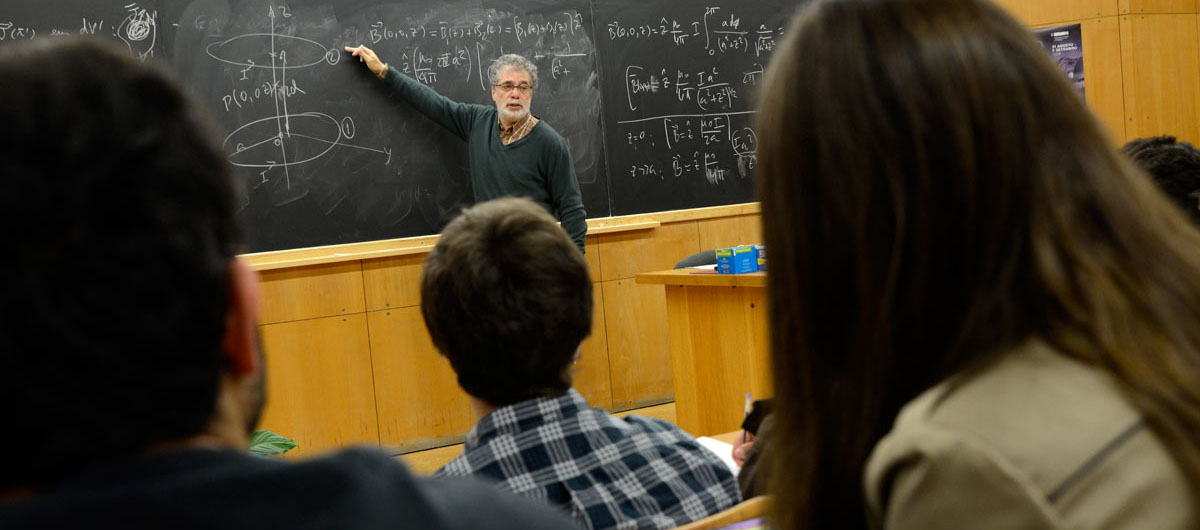 Founded in 1911, the Faculty of Sciences is, together with the Faculty of Medicine, the oldest school of the University of Porto and one of the largest both in terms of both number of students and scientific productivity. FCUP is responsible for teaching the exact and natural sciences and their application to technology. For that purpose, it offers a variety of Bachelor degrees, Integrated Masters, Masters and PhD degrees. The Faculty's teaching staff belong to research centres of recognised excellence, which ensures a high international standard of education.

After having had its "home", for almost a century, in the History Building of the University, FCUP has been located, since 2007, in Polo III (Campo Alegre) of the University of Porto. The Faculty maintains effective and historical connections to a broad set of buildings belonging to the University of Porto, such as the Science Museum, the Natural History Museum and the Old Library Fund (housed at the Historical Building of the University of Porto), the Geophysics Institute / Meteorological Observatory of Serra do Pilar, the Astronomy Observatory of Professor Manuel de Barros, the Marine Zoology Station Dr. Augusto Nobre and the Botanical Garden. Agricultural sciences are taught at the Campus Agrário de Vairão in Vila do Conde.
Courses Offered
Contact Information
Rua Campo Alegre, s/n (sede)
4169-007 Porto, Portugal
Rua Padre Armando Quintas (Campus Agrário de Vairão)
4485-661 Vairão, Vila do Conde, Portugal
Telefone: (+351) 22 040 2000
Web: http://www.fc.up.pt

Ocorreu um erro inesperado do sistema.
Please try again later.
A ocorrência de erro foi registada com o número 77327127.
For a more speedy resolution of the problem, please contact apoio.sigarra

uporto.pt referring the occurrence UP77327127.

-->