Faculty of Nutrition and Food Sciences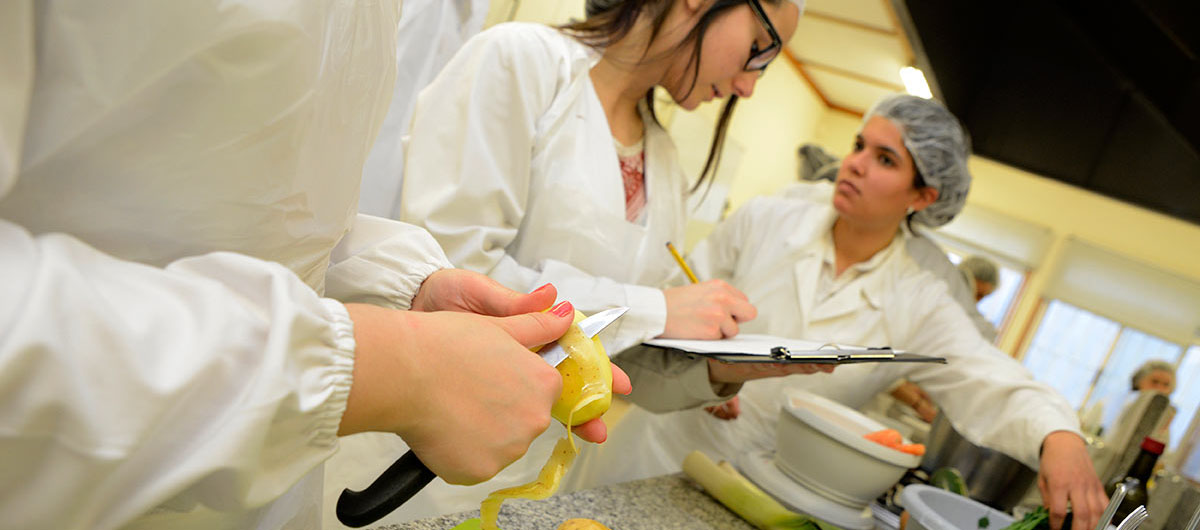 Inspired by the former Nutritionist Course offered by the University of Porto, the Faculty of Nutrition and Food Sciences (FCNAUP) was founded in 1996. It is one of the most recent organic units of the University of Porto, but also a pioneering one. Indeed, almost twenty years after its creation, FCNAUP is still the only public Portuguese faculty to offer a Bachelors degree in Food Science. But this is not the only reason that explains the Faculty's success. In addition to the excellence of its teaching, based on high quality training at undergraduate and graduate level, FCNAUP distinguishes itself by the interdisciplinary research produced and the permanent dialogue fostered with the community (seen in its vast intervention via sensitisation campaigns, workshops and other activities) aiming at promoting healthy eating habits among the Portuguese population.
Since 2020, FCNAUP is located in a new complex located at Polo III (Campo Alegre), next to the Faculty of Sciences.
Courses Offered
Contact Information
Rua do Campo Alegre, 823
4150-180 Porto, Portugal
Telefone: (+351) 22 507 4320
Web: http://www.fcna.up.pt