Faculty of Architecture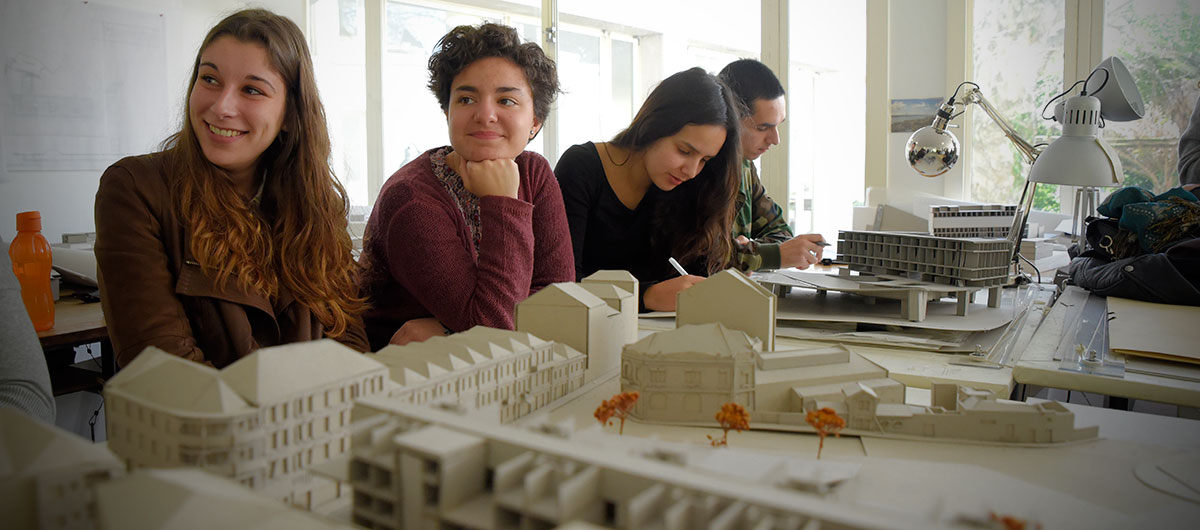 Founded in 1979, and benefiting from the legacy of the School of Fine Arts of the University of Porto (ESBAP), the Faculty of Architecture (FAUP) is one of the most reputable schools of architecture in the world. Important names of the "Escola do Porto" (one of the most influential currents of contemporary architecture in Portugal) studied and lectured at FAUP. Among them are Álvaro Siza Vieira and Eduardo Souto Moura, the only two Portuguese architects awarded the Pritzker Prize, considered by many to be the "Nobel Prize" for architecture.
Located at Polo III (Campo Alegre) of the University of Porto, the complex of buildings housing the FAUP since 1992 is also one of the most emblematic creations in Siza Vieira's career. An unique space that can be discovered through one of the regular guided toura promoted by FAUPvisits.
Courses Offered
Contact Information
Via Panorâmica, s/n,
4150-755 Porto, Portugal
Como contactar?
Phone:  (+351) 22 605 7100
Web: http://www.fa.up.pt