Discovering Porto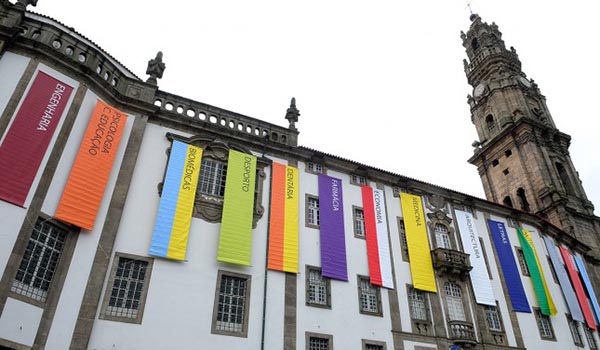 Discovering Porto involves encountering all the surprises one of the oldest cities in Europe can provide. The 'Undefeated City' has one of the richest artistic, cultural and historical heritages in Portugal, with churches, monuments and museums representing many historical stages in its evolution. Recognition came in 1996 when UNESCO classified the old part of the city as World Heritage, and in 2001 when Porto was European Capital of Culture.
Porto can also be discovered in a narrow alley or a winding street; during a morning stroll by the River Douro or having lunch in Praça da Ribeira; gazing at the sunset from a Foz terrace or dining in a traditional restaurant; or interacting with the locals and enjoying their unique "Porto accent". Here are some suggestions for you to explore:
Museums, Exhibitions and Galleries
Aside from the remarkable University museums, Porto has several other museums of a regional or national nature. Some have no admission charge and others have discounts for students and/or a free open day per week. One of the most interesting museums in Porto is the Museu de Arte Contemporânea de Serralves (Serralves Museum of Contemporary Art), opened in 1999 in a building designed by Álvaro Siza Vieira. In the Palácio das Carrancas there are also regular exhibitions of 19th and 20th century art at the Museu Nacional Soares dos Reis (National Museum).
Monuments
Porto's wealth of historical and architectural heritage is evident in its many monuments and rich cultural life, which played a great part in Porto earning World Heritage status. Historical landmarks can be found all over the city, but they abound in the old part of Porto (historic centre and Ribeira). Stroll around Aliados, climb Clérigos, visit Sé do Porto (Porto's cathedral) and you will discover why.
Parks and Gardens
Porto is not only good for study and work, but for leisure, too. The city has many parks and gardens. The City Park, Serralves gardens and the gardens at Palácio de Cristal are particularly pleasant. All these sites contribute to enhancing Porto's quality of life by providing opportunities for recreation and relaxation.
Cruises on the River Douro
One of the best ways to enjoy Porto is to take a boat trip on the Douro. All year round, various types of boat depart from Praça da Ribeira. Trips can be quite short or last for more than a day. There are several operators.
Port and the Port Wine Cellars
Porto appeals to all senses, including taste. Port Wine is a world renowned symbol of the city, both through the link it created with the English and because of the cellars (or lodges) that flank the Gaia bank of the river. The wine comes from the schist slopes of the Alto Douro and ages in the lodges located all along the south bank, in Vila Nova de Gaia, stored in oak casks or bottles in dimly-lit cellars. A visit to these Port wine lodges is therefore a unique opportunity that is virtually obligatory.