Libraries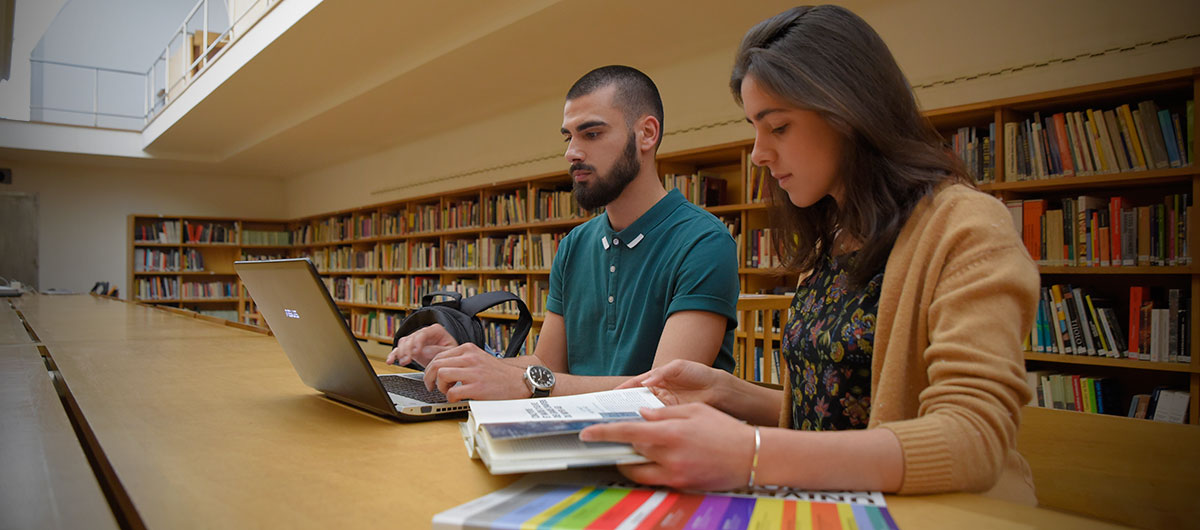 Whenever in need of a piece of information to complete research or enrich a scientific project, all members of the academic community are likely to find it in the vast network of libraries distributed throughout the University.
Covering all fields of knowledge taught in the institution, the 30 libraries of the University of Porto occupy an area of over 20,000 m2 and include 800,000 titles. Open to the entire academic community, they are thus the ideal site for study, reflection and work.

In addition to the specific physical libraries hosted by each faculty, students can also pay online visits to the digital Libraries, Repositories and Archives managed by UPdigital. Connected to the most important networks of libraries and national and international databases, these platforms give access to a vast array of scientific and educational materials (such as journals, books and other publications in electronic format) as well as to bibliographic management software.

In some faculties, the library services are complemented by file services and documentation centres responsible for collecting, purchasing and storing relevant materials for their institutions. Most of these facilities are open to the academic community (with prior approval).