Teaching Support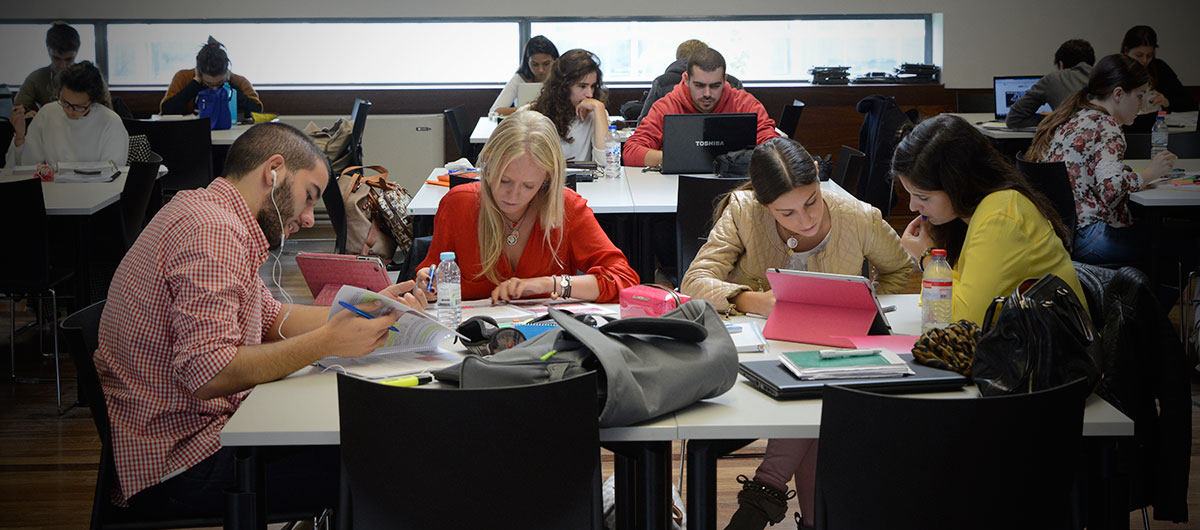 In order to ensure the quality of its teaching, amply recognised nationally and abroad, the University of Porto constantly works to provide the academic community with the best teaching and learning conditions possible. Accordingly, the different sites of the University of Porto (Polo I, II and III) offer a large number of facilities, services and equipment that were especially designed to support our courses and enhance the academic success of our students.

The various schools of the University of Porto offer a modern network of libraries, laboratories, computer and study rooms, auditoriums, audio-visual, IT and printing offices as well as other facilities that support teaching, studying and research activities and are at the service of the entire academic community. Furthermore, within the premises of the University's ample sites, students have permanent access to the Internet as well as to innovative e-Learning tools, such as ICT-based resources and services.

Studying at the University of Porto also means having access to a unique set of opportunities to build a comprehensive and borderless academic curriculum. That is why the University encourages student mobility, whether at a national or an international level, and challenges students, very early on, to explore the world of scientific research alongside researchers of an international calibre.

To carry out its mission the University relies on an extensive network of academic services available to all students from all faculties and at any time. Its purpose is to advise and assist in answering questions, solving problems, and disclosing learning, research and employment opportunities. This mission is shared by the Student Support Services of the University of Porto (SASUP) which are responsible for awarding scholarships to disadvantaged students and improving their studying conditions.