Academic Services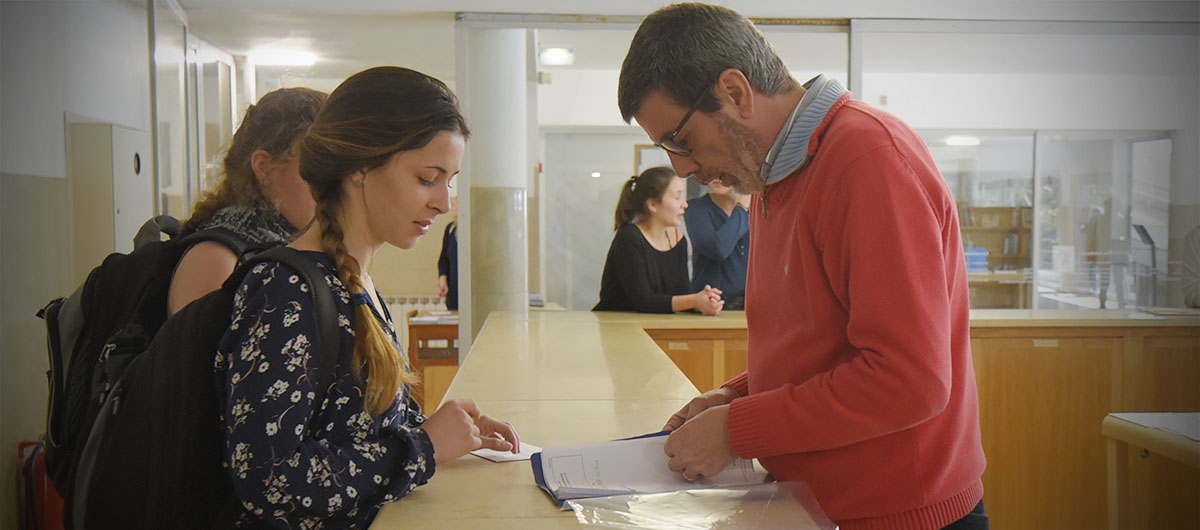 Registering at the university, gathering information about course transfers, filling in request forms, requesting the status of worker-student or student-athlete: these are some of the scenarios that most students have to deal with during the different phases of their academic career. Consequently, the University of Porto offers various academic services that are responsible for a fast and individualised response to those needs.
The work of these services, disseminated throughout the campus sites, begins the moment students first arrive at the U.Porto. Additionally, academic services foster the social integration of students, provide information and guidance on students' rights and student mobility, and welcome all the international students that visit us under student mobility programmes.
All faculties of the University of Porto provide academic services which are, in turn, coordinated by a unit for Training and Academic Organisation (FOA) based at the Rectory building. FOA not only coordinates the University's training offer, but is also responsible for the University's Office for Access to Higher Education (GAES-UP).

In addition to these organisations, the University of Porto also hosts, within the range of its Social Services (SASUP), a Service for Academic Integration and Welfare, as well as a Support Service for Students with Disabilities (SAED).
Academic Services at the University of Porto