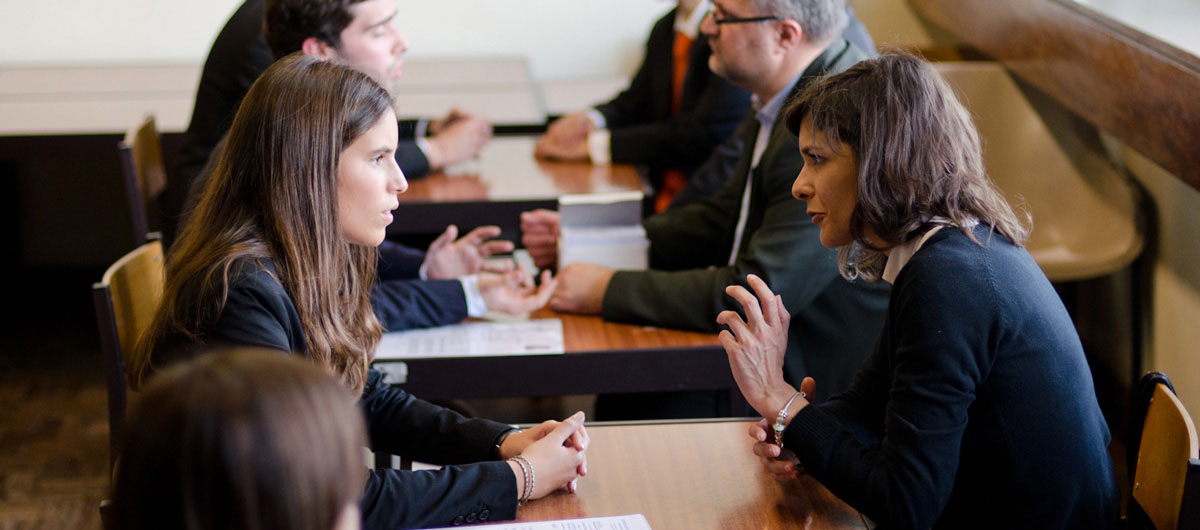 How should I write my curriculum vitae? How should I prepare for a job interview? These are just two of the many different questions our students ask before and after they graduate. This is also why most of the schools of the U.Porto run employability services and career support offices that help graduates enter the job market.
These offices provide information on a wide range of education and training programmes, offer specialised careers guidance and advice on employment, personal development, and on active job hunting. They also keep an updated list of work placements, job offers, training opportunities, support programmes for job seekers, and business opportunities.
Employability services are a crucial link between the University and prospective employers, as they promote privileged and targeted contacts between employers and our students.This mission is also accomplished through the organization of employment fairs - like the FEUP Career Fair ( (Faculty of Engineering) or the Porto Emprego (Faculty of Economics), where our students in their pre-final or final year can obtain all the information they need on the main Portuguese companies and have access to job, training and work placement offers.
At central level, the U.Porto provides an Employability Office (GAEE.UP), whose mission is to support the professional integration of our students and graduates. Initiatives promoted by the GAEE-UP include the ACREDITA-TE programme and the organization of the International Job Fair of the University of Porto (FINDE.U).
The Science and Technology Park of the University of Porto (UPTEC) also provides an online platform where students and alumni can find job opportunities and research grants offered by UPTEC companies.
Employability Services at U.Porto