Accomodation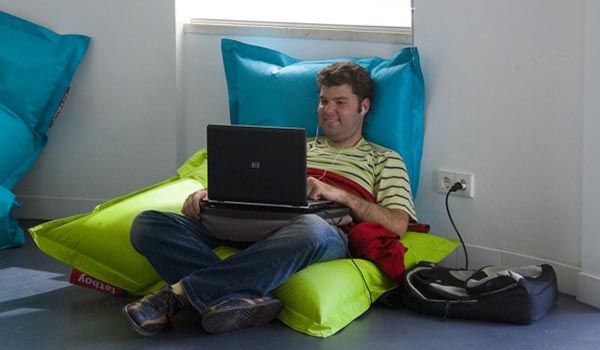 U.Porto Social Services (SASUP) provide students from all over the country and the world with 9 Halls of Residence capable of housing about 1200 people.
U.Porto Halls of Residence are meant primarily for undergraduate, masters, and integrated masters degree students who, for financial or geographical reasons, must live away from home and need accommodation to pursue their academic careers. Preference is given to SASUP scholarship students. Those who are away from home will also receive a supplement to their scholarship to pay for accommodation.
Every year, U.Porto reserves a number of vacancies for international students enrolled under mobility programmes and agreements. Halls of Residence can also house Doctoral Degree students and Researchers.
Halls of residence are available on all three U.Porto campuses. They have single, double and couples' bedrooms, complete with a private or shared bathroom and, in some cases a kitchen or kitchenette, study room, living room and self-service laundry.
To apply for accommodation or to find out more about prices etc, please contact U.Porto Social Services (SASUP). International mobility students can apply through their application forms for the University of Porto.
U.Porto Social Services (SASUP)
Accomodation Services – Student Support Office
Rua dos Bragas, 151
4050-123 Porto, Portugal
Phone: (+351) 222 074 260
E-mail: alojamento@sas.up.pt
Opening hours: 9 am › 12.30 pm + 1.30 pm › 4 pm
More Info