Eating Out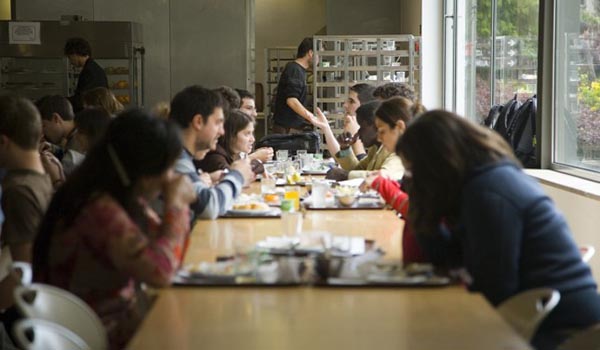 U.Porto Social Services (SASUP) offers the academic community a comprehensive network of canteens, restaurants, grills and snack-bars covering all University sites and providing quality meals at reasonable prices.
The price for a student meal at a canteen is ¤ 2.45 or ¤ 3.75 (2014/2015 prices). The day's specials cost ¤ 5.50 (in the restaurant) and ¤ 4.50 (in grills). Prices for other meals are listed, as are prices for food and drink in U.Porto cafeterias and bars.
Canteens are open from 12 noon to 2 pm and some also offer dinner (6.30 pm to 8.30 pm). They also cater for some U.Porto events (group dinners, conference meals, etc.).
For more information on U.Porto eating facilities (location, menus, prices, opening hours, contacts, etc.) please go to SASUP.