U.Porto Card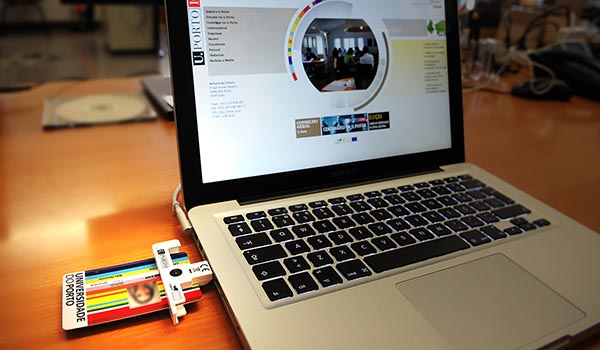 It looks like any other card, but it is much more than that. Made possible through a partnership with Bank Santander Totta, Cartão U.Porto is an ID card for any member of the academic community of the University of Porto (students, teachers and administrative staff). It allows privileged access to an extensive range of University of Porto services and those of partner institutions.
This "smart card" incorporates contact and non-contact technologies that fulfil a variety of a href="web_base.gera_pagina?p_pagina=2376">functions and give access to a growing number of services on campus (library loans, admission control, etc.).
The card also enables its carrier to access exclusive advantages in services and initiatives promoted either by the University or its partner institutions.
Find out more about Cartão U.Porto.