Welcome

This page is being updated.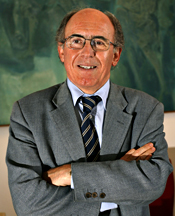 Dear visitor,
By way of introduction, allow me to welcome you to the University of Porto portal. I would like to thank you for visiting us and hope that the information provided here proves to be of real interest, is useful and helps promote interactivity. We would like to offer you a virtual tour of the various units that make up the structure of the University of Porto, helping you get to know their activities, areas of competence, values and human resources.
The University of Porto brings in more students than any other Portuguese higher education institution. Every day, a student community of nearly 31 thousand broadens its knowledge horizon at 14 faculties, a business school and 70 scientific research structures. All of this is spread across three university campuses, which are home to student residences, sporting equipment and social support facilities.
The University of Porto provides more than 700 training programmes (1st, 2nd and 3rd cycles of continuous training), covering such diverse areas of knowledge as life sciences, engineering, technological innovation, humanities, social and cultural studies and artistic creation. To achieve this, the University of Porto has a qualified and specialised body of 1,873 ETI staff members, of whom 1,358 hold doctorates.
RD&I activities at the University of Porto have recently seen a great qualitative and quantitative increase. Our university dominates domestic scientific production and is acclaimed abroad for its capacity for innovation. Over recent years, over 1/5 of Portuguese scientific articles were published by staff and researchers at the University of Porto.
In order to convey this multifaceted picture, the University of Porto portal brings together content, sets up links and standardises procedures in order to facilitate access to information for members of the academic community (students, former students, staff, researchers and other university staff), as well as visitors from outside the institution.
First and foremost, the portal is a working tool which is well know within the academic community at the University of Porto. Moreover, the portal promotes greater bonds between the institution and the society in which it lives, using to the full new technologies and the spirit of openness, transparency and interaction which drives the University of Porto.
As a privileged form of communication, the University of Porto portal welcomes comments and suggestions from its visitors. It is essential for everyone to contribute to helping the university move forward in its strategic objectives set out, such as strengthening quality and scope of training, promoting RD&I activities, increasing entrepreneurship, raising the level of internationalisation and optimising the model of university governance.
For all of the reasons above, enjoy your virtual tour!
The Rector,
José Carlos D. Marques dos Santos