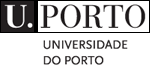 U.Porto's SIGARRA
U.Porto Memory
António Joaquim de Sousa Júnior
Bibliography
OLIVEIRA MARQUES, A. H. de – Parlamentares e Ministros da 1.ª Republica. Lisboa, Assembleia da República/Edições Afrontamento, 1991.
U.Porto Open Repository, FMUP – Faculty of Medicine of the University of Porto, Inaugural Dissertation.
RODRIGUES, Maria Idalina Resina (pref.) – Obras Completas de Vitorino Nemésio, vol.1. Lisboa Imprensa Nacional Casa da Moeda, 2000.
SOUSA, Fernando de (coord.) - Os Presidentes da Câmara Municipal do Porto (1822-2009), vol. II. Porto, CEPESE, 2009.
U.Porto Thematic Repository, ADUP - Digital Archive of the U.Porto, Staff Registry Books [1911-1985].
NÓVOA, António – Dicionário de Educadores Portugueses. Porto, Edições ASA, 2003, pp.1339-1340.