Student Life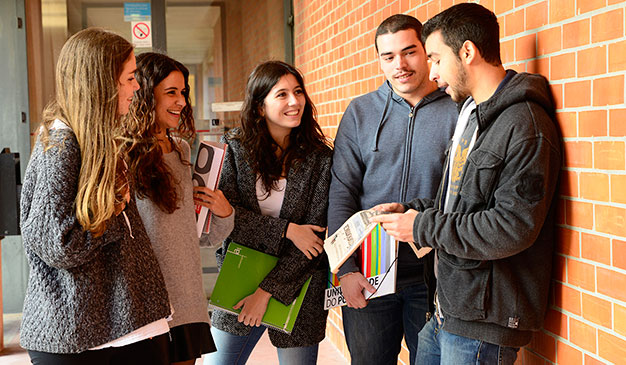 Studying at U.Porto is something most young Portuguese and an increasing number of young people from abroad wish to do every year. Well aware of our responsibility, we see our students' well-being as our key priority, from the moment they enrol to the moment they receive their degrees.
Apart from all the support tools for studying, U.Porto offers the academic community 9 halls of residence, 20 eating facilities, free social and medical services and other facilities and services for daily needs. Students can also use the modern sports amenities that only an institution that has led the way in university sports in Portugal for several years can offer.
U.Porto is an inclusive university. Students with special needs, students struggling with financial difficulties (for whom the University sets aside thousands of scholarships each year), and students coming in from all around the world are all given special attention. With the U.Porto Card, our students can also access to facilities and services and to exclusive advantages in and outside the campus.
The experience of "being U.Porto" goes beyond the walls of our classrooms, libraries and labs, however. It includes privileged access to a wide range of extracurricular activities, on and off campus, in a city that never sleeps. Being part of a tuna académica (academic musical group), volunteering, being involved in student associations or taking part in cultural activities promoted or co-organised by U.Porto… the hardest thing will be choosing!