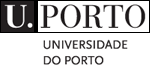 U.Porto's SIGARRA
U.Porto Memory
António Joaquim de Sousa Júnior
Tributes
Praia da Vitória, in the Terceira Island, named a street and a road after him (Rua Doutor Sousa Júnior and Estrada Professor Doutor Sousa Júnior).
As part of the Atlantic Islands Conferences (which arose from the Round Table Medical Conferences of S. Miguel Island, established in 1973, and which spread to other islands of the Azores and Madeira, and then to the Autonomous Region of the Canary Islands) three prizes were set up, one of which honours doctors António Joaquim de Sousa Júnior, Agostinho Cardoso, Tomás Cervia Cabrera and José Duarte Fonseca, and consists of three levels of valuation.
In 1953, the School Board of the Faculty of Medicine of the University of Porto held a tribute session and named the Laboratory of Bacteriology "Dr. Sousa Júnior".