General news
FMUP researchers create new method for daily asthma control
toggle layout
New digital tool enables improved shared monitoring between patients and physicians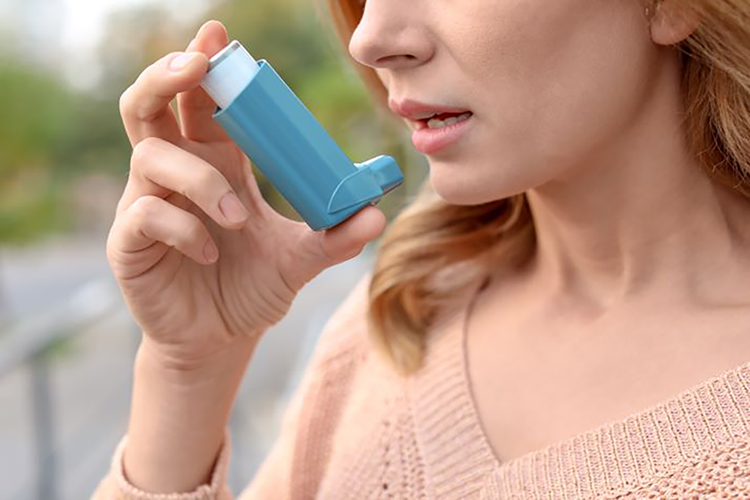 International research led by the Faculty of Medicine of the University of Porto (FMUP) and the University Hospital Center Charité (Berlin) has succeeded in developing and validating a new electronic method for daily asthma control, allowing patients to improve monitoring and self-management of the disease.
Using real-world data through a free respiratory disease mobile app (MASK-air), the researchers analyzed the equivalent of 135,000 days of more than 1,500 patients with allergic rhinitis and asthma. Additionally, they validated the scale developed in another study led by FMUP (INSPIRERS).
The study, which gathered researchers from more than ten nationalities, proved that the digital biomarker e-DASTHMA could be an essential aid not only in monitoring patients with uncontrolled asthma but also in shared decision-making and, in the future, in generating daily alerts for patients or physicians.
Alongside its potential use in clinical practice, the researchers anticipate that e-DASTHMA could also help in the stratification of patients for the selection of biological drugs and be applied in clinical trials or observational studies.
"This type of tool enables a more personalized health care delivery, identifying the cases that require closer medical care, as well as guiding the treatment according to their control and adherence profile," explains Bernardo Sousa Pinto, professor at FMUP and first author of the study.
The article published in The Lancet Digital Health journal states that questionnaires are currently used to assess the evolution of symptoms for periods of one or more weeks in asthma control.
"If we add this kind of data from daily information to these questionnaires, we are helping to improve asthma control in this group of patients," notes Bernardo Sousa Pinto. According to the CINTESIS researcher, "e-DASTHMA is an innovative tool that simultaneously considers symptoms and medication use, unlike other questionnaires."
Also, according to the study, the new method of daily measurement can avoid the memory biases associated with long-term assessments, allowing for better identification of asthma exacerbations.
The authors compare the new approach - based on digital biomarkers - to that adopted in clinical practice for diabetes monitoring, in which glycated hemoglobin is used for long-term control and blood glucose for daily assessment.
Entitled "Development and validation of an electronic daily control score for asthma (e-DASTHMA): a real-world direct patient data study," the article also has as authors the FMUP researchers Cristina Jácome, Ana Margarida Pereira, Rute Almeida, Rafael José Vieira, Rita Amaral, Luís Azevedo, Ana Sá-Sousa, Pedro Marques and João Fonseca, among others.