General news
Victims of domestic violence have more illnesses, take more medication, and think more about suicide
toggle layout
FMUP's team analyzed the health of women assaulted by their partners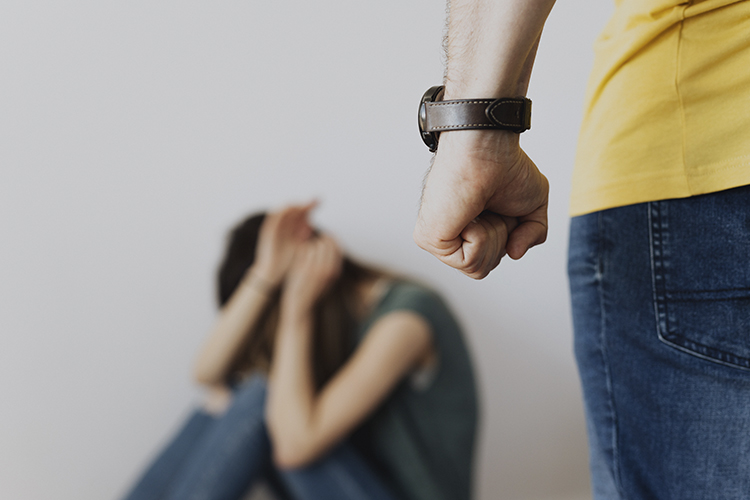 Women who are victims of violence in intimate relationships (one form of domestic violence) by current or former partners have more health risk behaviors and health problems, including mental health disorders, diabetes, acute myocardial infarction, stroke, and cancer, than the general population.
This is one of the main results of a research developed by the Faculty of Medicine of the University of Porto (FMUP), published in the International Journal of Environmental Research and Public Health, concerning a real-world study that considered the electronic medical records of 20 years of operation of a health institution in the North of the country.
According to the study, for the period 2001 to 2021, 1,676 women between the ages of 16 and 60 were identified by physicians as victims or probable victims of physical, emotional, psychological, and sexual violence perpetrated by a current or past intimate partner. This number represents only 2.3% of the universe of women who resorted to the health unit under study in the same period and about whom there was no suspicion of victimization (more than 72,000).
According to the authors, these results indicate a significantly low detection rate of violence by physicians since the prevalence of women victims of this type of violence is estimated to be 18% in Portugal and 27% worldwide.
For the authors, this mismatch between the number of victims identified by doctors and the number expected has several explanations, such as the issue of medical confidentiality or the complexities inherent in recording facts involving the commission of crimes. Nothing that, they say, justifies the "passivity" of clinicians. "The lack of identification and registration of suspected cases of violence by physicians is of great concern, considering the serious consequences for the health of the victims," they warn.
Comparing women who experienced violence with those who did not, the researchers report that "women who experienced violence in intimate relationships have more health problems, with a higher prevalence of several diseases, such as obesity, type 2 diabetes, metabolic syndrome, hypertension, early heart disease, myocardial infarction, stroke, urinary tract infections, sexually transmitted infections, asthma, and cancer."
As the researchers explain, "these situations end up being treated without paying attention to the reasons behind them. However, it is known that traumatic stress associated with violent experiences can cause disturbances in the normal functioning of a woman's body, interfering with various systems, including the nervous system, the immune system, and the endocrine system."
The study also shows, among other things, that these women have a 3.6 times higher risk of having sleep problems and a 2.4 times higher risk of having chronic nonspecific pain. They are also more than twice as likely to suffer from anxiety and mental illness, hence the higher consumption of anxiolytics (1.7 times higher) and other drugs prescribed for treating psychiatric disorders.
Another finding points to an increased risk of health risk behaviors, such as alcohol, tobacco, and other addictive substance use. In the latter case, the risk is up to 13 times higher than in the population of women who are not victims. The rates of traumatic injuries and poisoning also increase.
"Victims of violence in intimate relationships are at greater risk not only of abuse and poisoning but also of accidental or self-inflicted injury," they stress. Poisonings, for example, are about twice as high as in the general population studied.
The research also found an association between being a victim of violence by a partner or ex-partner and social deprivation, which is about eight times higher in these women.
According to the study, it is necessary to be aware of the consequences of this violence not only in the short term but also in the medium and long term, "sometimes even many years after the violence has ended."
In their conclusion to the study, the authors point out that "there is still a lot of awareness and training work that needs to be done with doctors, especially at the primary health care level."
The study was authored by Maria Clemente Teixeira, Teresa Magalhães, Ricardo Dinis-Oliveira, Tiago Taveira-Gomes, researchers at FMUP, and Joana Barroca, a physician at Matosinhos Local Health Unit (ULSM).