Dermot Bolger - a reading and talk: "Finding Your Voice: An Irish Writer's Journey"
21 May 2019 | 15h30 | Room 202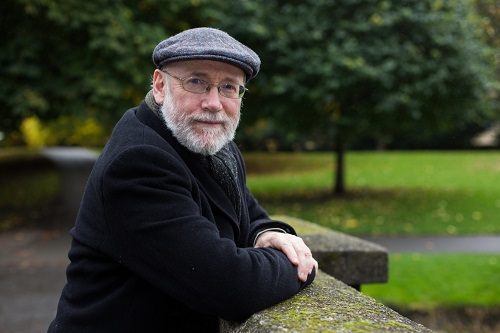 Novelist, poet and playwright, Dermot Bolger is one of Ireland's best-known contemporary writers: the author of four novels; numerous plays, including a stage version of James Joyce's Ulysses; and nine collections of poetry. As an eighteen-year-old factory hand in 1977, he founded Raven Arts Press, which was a radical publishing outlet for a new generation of Irish writers who transformed Irish writing. The recipient of the Samuel Beckett Award, he is a former Writer Fellow in Trinity College, Dublin and was named Commentator of the Year at the Irish Newspaper Awards for his journalism.

In this reading and talk, Dermot Bolger will discuss the changing face of Irish literature over the past four decades and his own journey – as someone from a non-literary working-class background – to discovering the possibilities of using language as a form of personal rebellion which allows you to explore your own life and the changing face of society around you in a fresh
new light.