Conference "​Basic Science of a Changing Climate"
7 e 8 de setembro | 9h00 | Anfiteatro Nobre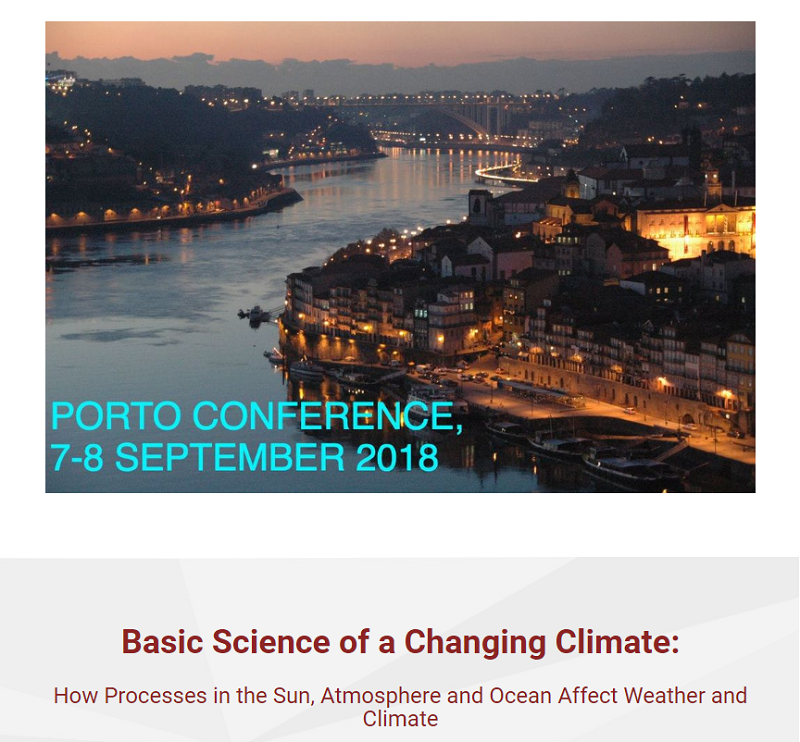 The conference is open to different opinions and interpretations of a Changing Climate.
All persons are welcome to participate in this conference for the presentation of new material and fruitful interchange of ideas!
We invite contributions on topics relevant to the theme of the conference: acceptable topics include all aspects of a changing climate, including sea level changes, effects of CO2, solar influence, effects of cloud cover or lack of clouds, ocean acidification, fossil fuels vs renewables, pretty much any topic dealing with a changing climate.

Abstracts can be of up to 2 pages, Illustrations are recommended.

Deadline for abstracts is June 15.

The Abstracts will be printed in a special Porto Conference Volume, and posted on the Internet well before the conference.
Organizers:
and
Scientific Committee Advisor:
Nils-Axel Mörner
Sponsoring International Organization:
Independent Committee on Geoethics
LOCATION:
Porto University
Arts and Humanities Faculty
Geography Department

7-8 September, 2018