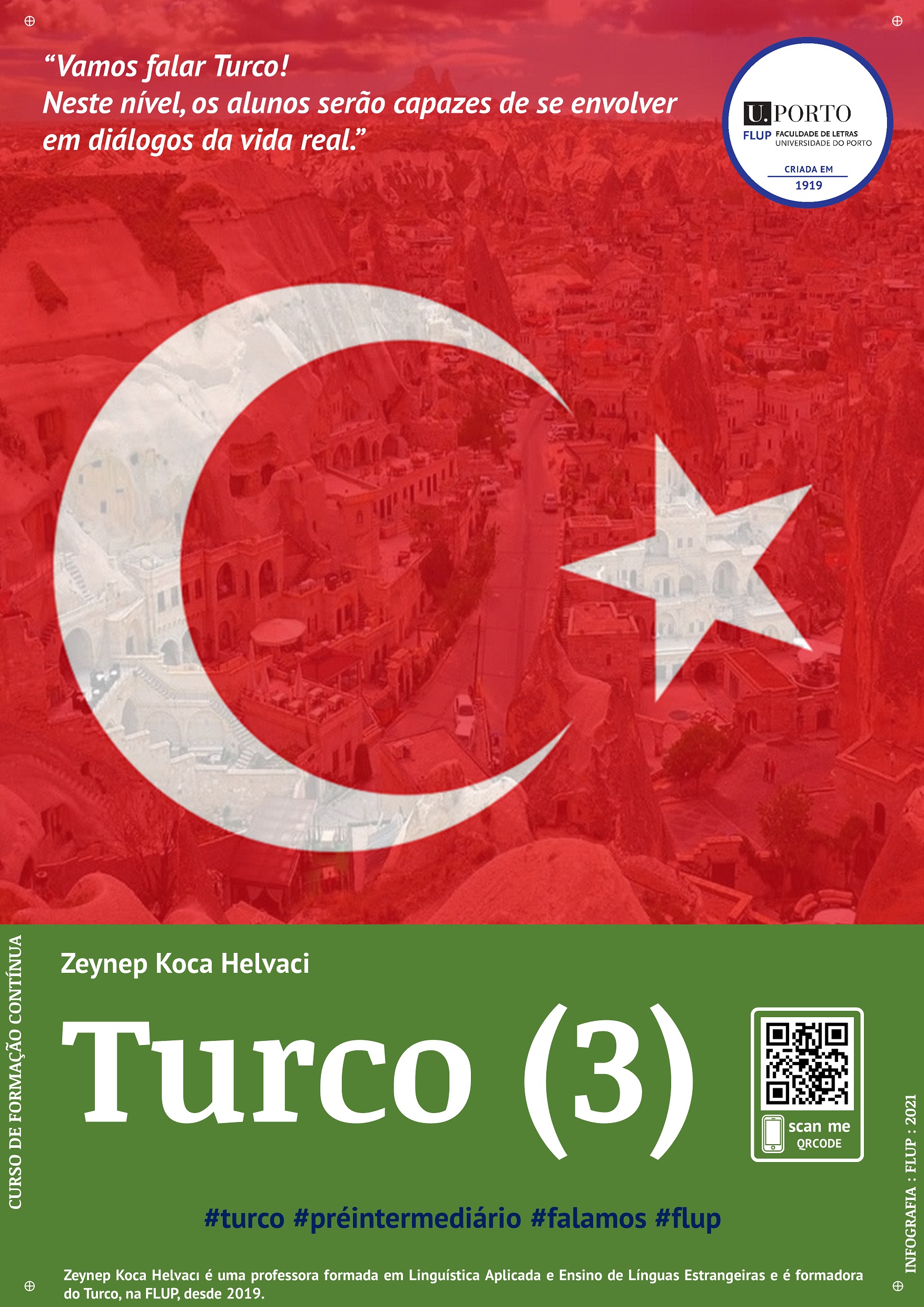 See the Program and Objectives here.
Information
Trainer:

Zeynep Koca-Helvaci
Target group:

 General public (with knowledge of the Turkish language - level 2)
Calendar:

from 4.10.2021 a 7.02.2022

Schedule (here)

:

Monday and Wednesday, from 12h10 to 14h10
Training modality:

face-to-face classes (may change to elearning if the pandemic gets worse)

Place:

Edifício FLUP-I&D
R. Interior da Faculdade de Direito nº223 (Praça Coronel Pacheco)
Application fee:

15¤ - non-refundable and non-transferable
(the application is only valid upon payment of the fee within the indicated period)
Tuition Fee:

General public (includes school insurance) - 352¤
U.Porto Community:

Students - 250¤
Former students and staff (includes school insurance)- 252¤
Comments
By applying for this course, I declare that I have become aware of FLUP's Internal Procedures for Continuing Education.
Contacts
Unidade de Educação Contínua (Serviço de Gestão Académica)
Email: 
uec@letras.up.pt
Office hours:
Monday, Wednesday and Friday, from 10h00 to 13h00;
Tuesday and Thursday, from 14h00 to 16h30.