Tipo de Formação: Conferência
Título:

SpermBoost - improving sperm quality with translational research and novel applications for known molecules

Data: Dia 5 de Julho às 12.00 horas no Anfiteatro 8 do Complexo FFUP/ICBAS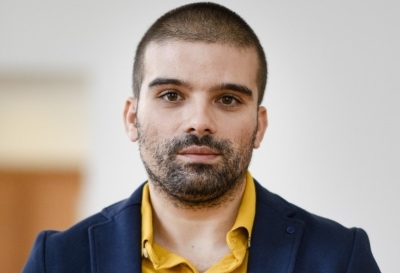 Biographical note:
Marco Alves is an Assistant Researcher at the Unity for Multidisciplinary Research in Biomedicine (UMIB), a unity dedicated to clinical and translational medicine based at the Medical School of the Institute of Biomedical Sciences Abel Salazar, University of Porto and its University Hospital.
His main lines of research are focused on translational medicine, reproductive biology, obesity, diabetes, metabolism, metabolic modulation and cellular metabolic profiles.
He has more than 115 publications in the last years (2009-2017) in leading peer-review journals. These publications are mostly focused on translational research, metabolism and modulation of cells metabolic behavior under pathological conditions, such as diabetes and obesity.
In the last years he has been awarded with several fellowships and prizes and is Principal Investigator and team member of several ended and ongoing funded projects. More recently he had one patent approved.