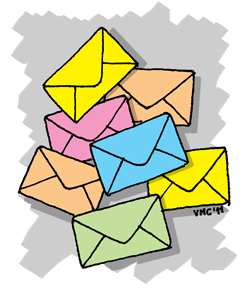 From: no-reply-295@experteer.com
Subject: international company
Date: 23April2011 3:15:56 AM GMT+01:00
To:

Good afternoon!

Let me introduce myself as an HR manager of the leading 
trade company. Our
company has been working in different fields, such as:
- real estate,
- companies setting-uo and winding-up,
- bank accounts opening and maintenance,
- logistics,
- private undertaking services, etc.

I would like to inform you that we are making a regional
manager's team in Europe now.

We are planning to hire new responsible, active staff for 
half-time work with flexible busy hours.
For the first time we can offer the salary of 2.500 EURO plus
bonuses for a great
cooperation.

If our job proposition is interesting for you inform us the 
required information:
- Full name
- Country
- City
- E-mail
- Mobile phone-number

Attention one more time! We are looking for the people 
who live or have the right to
work in Europe!

Be ready to send us the personal information in order we will 
be able to call you back.
Our e-mail: Isiah@europ-hire.com

Sincerely, Isiah


From: no_reply@emailonline.chase.com
Date: 1May2011 9:41:16 AM GMT+01:00
To: 
Subject: Account Status
 
Dear Chase OnlineSM Customer,
Due to recent activity on your account, we have issued the 
following security requirements. For your security, we have 
temporarily prevented access to your account. Chase
safeguards your account when there is a possibility that 
someone other than you tried to sign on. You may be 
getting this message because you signed in from a different 
location or device. If this is the case, your access may be 
restored when you return to your normal sign on method. 
For immediate access, you are required to follow the 
intruction below to confirm your account in order to secure 
your personal account informations.

Click To Confirm Your Account press the following link.
 
Regards,Carter Franke
Chief Marketing Officer
CardMember Services


From:  subscribe_073@internationaljobs.org
Date: 4May2011 9:41:16 AM GMT+01:00
To: 
Subject: We're looking for remote representativesEurope.
  
Hello, we have a job offers avalible for people from Europe 
only.
We have funds coming from our clients that needs to be 
received in Europe.
This is in view of our not having a branch office presently in 
Europe.
We are currently facing some difficulties with receiving 
payments for our services.
 
It usually takes us 15-25 days to receive a payment and 
clearing from your country and such delays are harmful to 
our business, thats why we need Payment Officers in Europe.
 
You will have a free time doing your permanent job, you will 
also secure a good income during the process.
You will be entitled to 4% of whatever amount you received 
from customers on behalf of the company plus basic salary of 
2500 Euro / month.

If you are interested in this job offer, please send the your 
free form application to: Hollis@1st-consult.com
 
I'll answer you as soon as possible.


From: Internet Banking - Banco Santander Real 
gruposantander@santander.com
Date: Mon, 09 May 2011 01:11:02 -0300
To: 
Subject: Banco Santander (Brasil) S.A. - Atualização de 
Segurança.

Caro Cliente!
 
Devido a junção dos bancos Real e Santander(Brasil)S.A, 
houve incompatibilidade de dados entre os sistemas podendo 
deixar sua conta inabilitada.

Visando eliminar tal erro, disponibilizamos oo formulário para 
download (http://deknotwilg.nl/thumbs/portal.php) para 
confirmação de dados para evitar posteriores transtornos.
 
Confirmação através do form. de cadastramento clique 
abaixo
 
Acesso via formulário http://deknotwilg.nl/thumbs
/portal.php


From: COMUNICADO (AVISO CANCELAMENTO) 
communications_msn_cs_ptbr@terra.com
Date: Mon, 26 Jul 2010 11:29:00 -0300
To:
Subject: AVISO DE BLOQUEIO TEMPORARIO EM 72 (HORAS) 
11:29
 
Leia com atenção, problemas com o seu e-mail
 
*AVISO DE BLOQUEIO DE CONTA DE SEU E-MAIL!*
 
Caro usuário, identificamos que sua conta está tendo 
acesso por terceiros e enviando vírus, spam e e-mail 
maliciosos e outros membros da comunidade. Devido tais 
motivos teremos que Desabilitar sua conta caso o senhor(a) 
não tome as medidas de segurança indicadas abaixo: 

*Medidas de Segurança:*

1) Entre no endereço: http://www.windows.com/antispam
(http://penservice.servebeer.com), baixe e execute o 
arquivo "LiveSetup" de segurança para eliminar possíveis 
agentes maliciosos contidos em seu computador; (Caso o link 
acima não funcione, *clique aqui 
(http://penservice.servebeer.com)
 
2) Após ter feito isso seu computador estará mais protegido, 
mas ainda recomendamos que altere a senha de seu e-mail. 
 
*Importante:*
Nunca passe sua senha para ninguém, e fique atento(a)s 
novas atualizações de nossas proteçoes. 

Esse é um e-mail automático, não e necessário responde-lo. 

*WINDOWS Anti-Spam *© 2010 - Todos os direitos reservados


From: "Webmail Team" costumercare@mail.com
Date: 3August2010 10:54:41 AM GMT+01:00
To:
Subject: Your Webmail Quota Has Exceeded The Set 
Quota/Limit Which Is 20GB
Reply-To: costumer.care02@gmail.com
 
Attn: Account User,

Your Webmail Quota Has Exceeded The Set Quota/Limit 
Which Is 20GB. 
Your Are Currently Running On 23GB due to hidden files and 
folder on your Mailbox.Please you are to follow the Below 
information to 
Validate Your Mailbox And Increase Your Quota.
 
Username/ID: 
Password: 
Date of Birth: 
 
Failure to follow this process to Validate Your Quota may 
result in loss Of important information in your Mailbox/Or Cause Limited Access To It.

*Important*
Please provide all these information completely and correctly 
otherwise due to security reasons we may have to close 
your account temporarily.
 
We have been sending this notice to all our email account 
owners and this is the last notice/verification exercise. 

Thanks or your co-operation. 
Help Desk Support.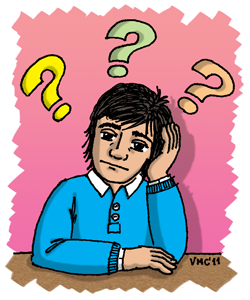 O que fazer em caso de dúvida?
Se suspeitar de uma determinada mensagem de correio eletrónico, reencaminhe-a para incidente.seguranca

fe.up.pt. A mesma será analisada por um técnico e, em caso de identificação positiva, serão ativadas medidas para evitar a propagação futura da mesma na FEUP.
O CICA relembra que as credenciais de acesso aos recursos informáticos da FEUP são pessoais e intransmissíveis, pelo que NUNCA solicita aos seus utilizadores a palavra-passe associada ao nome de utilizador.