A wide range of projects are being developed by FEUP and their viability is essentially due to corporate sponsorships. By supporting the implementation of these projects, companies not only strengthen the bonds of cooperation between themselves and the academic institution but also enhance their visibility within the FEUP community and among their stakeholders. Besides the projects displayed on this page, there is also the opportunity of sponsoring conferences, seminars and other events in a variety of different areas of knowledge.
Sponsorship of Publications
Engineering Magazine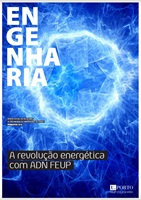 The Engineering magazine is published twice a year for external dissemination of FEUP's activity in the areas of education, research and development, as well as a means of connection to the surrounding socio-economic environment.
A print run of 3,500 copies is made for internal circulation within our academic community and also for external distribution, primarily to companies, universities, public institutions as well as some journalists from the national media.
View the last version of the Engineering Magazine
Student Diary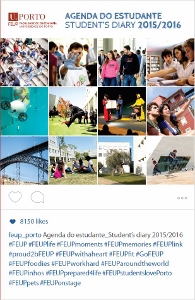 Every year FEUP produces an annual Student Diary in order to help students organize their academic life, while providing essential information about the main services, events and activities at FEUP for their guidance throughout the academic year.
In return, the exclusive sponsor is given a full page in colour on the back cover to advertise their company, as well as a further two full pages, one before and one after the central black and white section.
Sponsorship of Events
FEUP Career Fair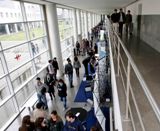 FEUP's Career Fair, formerly known as FEUP First Job, is the annual job fair at FEUP and a space for businesses and the academic community to come together. This fair offers businesses direct contact with both staff and students, and also provides a privileged place for them to recruit graduates from FEUP as well as promote their company. In a presentation room businesses can give information about their areas of business, international presence, development programs, management, job offers and recruitment.
Each form of advertising grants a variety of benefits to the organization in question.
For more information, contact us.