---
Accreditation by A3ES

The Agency for Assessment and Accreditation of Higher Education (A3ES), at 17th of April, 2015, and in accordance with the recomendation and fundamentation produced by the respective External Review Team, decided to accredit MCI, without conditions, for a period of 6 (six) years. More information can be found in the reports made available by A3ES.
---
| | |
| --- | --- |
| Information Science at the University of Porto is member of the iSchools. | |
---
The Master on Information Science (MCI) is the result of adapting to the Bologna Process the Master on Information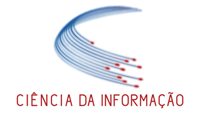 Management (MGI), that FEUP has been offering from 1997/98 to 2006/07.
MCI is a joint initiative of the Engineering (FEUP) and Humanities (FLUP) faculties and aims at deepening the knowledge and competences of Information Science graduates towards a professional specialization as well as envisaging a research career.
 It also enables graduates from other scientific areas who got approved in at least 30 ECTS credits, corresponding to a minor in an area relevant for Information Science (for instance, Information Management, Archivistic, Library Science), to develop competences towards a professional career in the area of information organization and management.
Objectives
The MCI study plan takes into consideration the competences defined by the "Dublin Descriptors" for the master level and pursues the following goals:
prepare for employability, ensuring that master graduates (Bologna second cycle) are able to exercise a profession, which core is in general the ability to select, organize, manage, and preserve information which may be used for several purposes, no matter its format or support;
educate for a professional activity that may take place in all kinds of libraries, archives, documentation or information centres, as well as in the context of many organizations where the professional acts as an information manager, a content manager or an information analyst;
produce a professional able to apply knowledge, to solve problems in new or unknown environments and in the scope of generic and multidisciplinary contexts, to assess situations, to develop analysis and synthesis studies, to comunicate the conclusions to specialised and generic audiences, to be autonomous and independent in action, and to develop applied research projects in the Information Science area.
Professional Abilities
The competences to be acquired through this 2nd cycle of studies in Information Science are defined as follows:
Know the nature of information, its various production modes, its lyfe cycle, and the legal and ethic aspects of its access and use, irrespective of its recording media.
Dominate well the theoretic and methodological principles for planning, organizing and evaluating information systems and services, while being aware of the information policy defined for the context where the activity is being carried.
Dominate well the principles of selection, acquisition, organization, representation, retrieval, preservation, access, and use of information.
Dominate the information and communication technologies.

It is thus expected that the Information Science master be able to:
organize, manage, and evaluate information systems and services;
design information management processes along its lyfe cycle;
be proficient in using information technologies;
soundly apply assessment techniques to information sources and resources;
conduct audits, perform expert analysis and act as information consultant for the most diverse organizations.
Information
MCI is organized in two semesters with courses followed by one year devoted to a specialized project or to the preparation of a dissertation, which may be developed in institutions other than the faculties promoting the program.
Numerus Clausus
The numerus clausus is 25 students. 
Tuition Fees
999 ¤/year for UE students.
International students can find information about the tuition fees here. Countries part of CPLP can have a fee's reduction up to 50%.
Contacts
More information
Secretariado do Mestrado em Ciência da Informação:
Email: mci@fe.up.pt 
Telefone: +351 22 508 2134