Notícias
VII th Colloquium of the International Association of the Law of the Sea - GLOBAL CHALLENGES AND THE LAW OF THE SEA
20th and 21st September 2018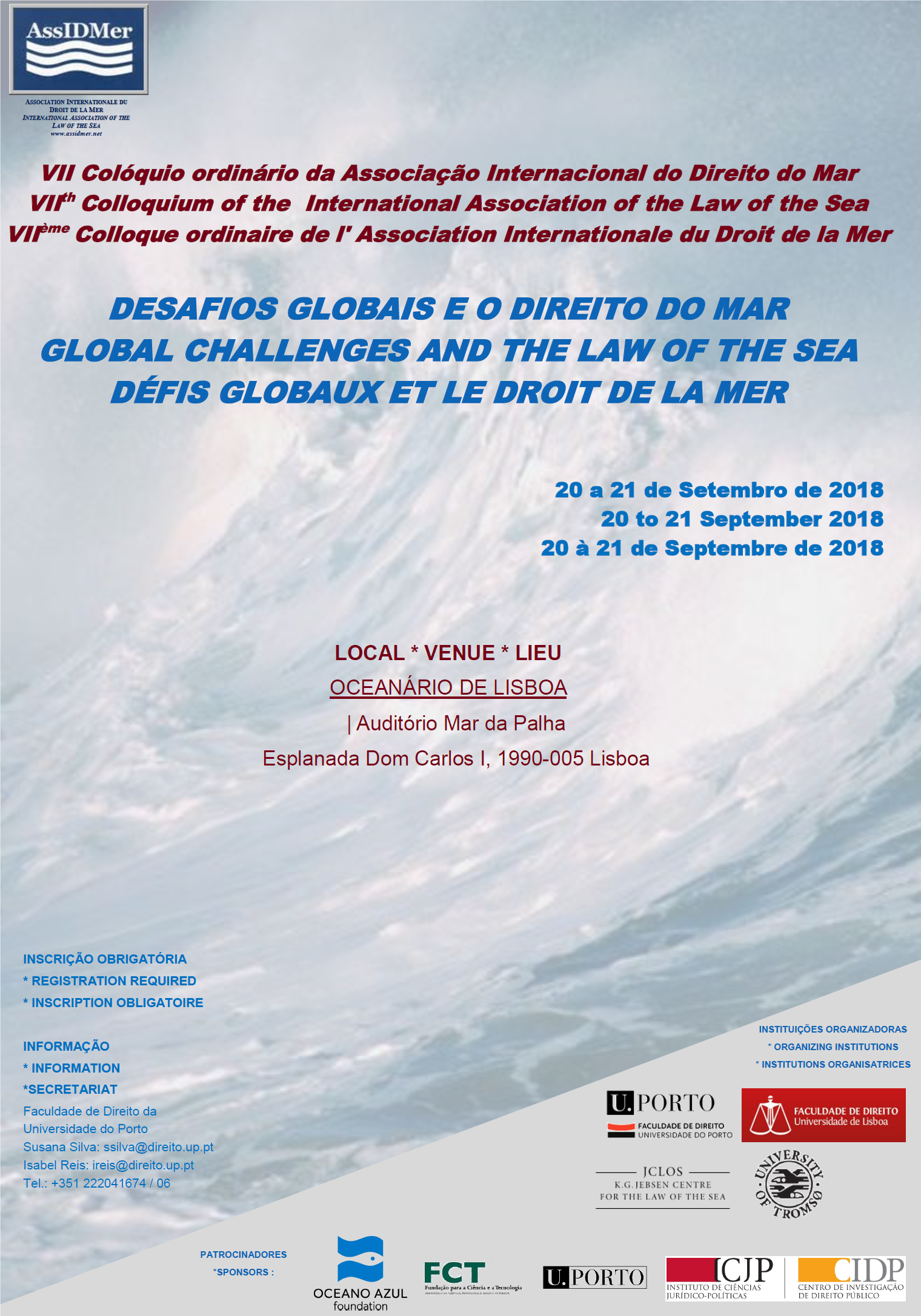 The University of Porto, the University of Lisbon and the UiT the Arctic University of Norway, through their Faculties of Law and the JCLOS, are pleased to announce the VIIth Colloquium of the International Association of the Law of the Sea entitled 'GLOBAL CHALLENGES AND THE LAW OF THE SEA'.

The Colloquium brings together nationally and internationally renowned experts in the field of the Law of the Sea.
 For more information, please see below and the attachments:


POSTER
PROGRAMME


Dates
September 20 - 21, 2018
Venue
OCEANÁRIO DE LISBOA | Auditório Mar da Palha
Esplanada Dom Carlos I, 1990-005 Lisboa
Registration is limited to 80 participants.



Live Stream

Considering the high number of inscriptions and taking into account the maximum capacity of the room, registrations are closed.