Notícias
[new deadline] Call for PechaKucha presentations, open to all EAAE member schools | EAAE Annual Conference + General Assembly 2018
New application submission deadline: Tuesday, May 15, 2018
Design Studio has always been the backbone of architectural education, the driving force of architecture development and the nucleus of architectural debate.
Today's society confronts us with demanding questions for which no preconceived solutions are available. This calls for socially aware design experimentation. Can the studio raise this new awareness, preparing future architects to become agents of transformation?
The EAAE Education Academy aims to uncover the richness and diversity of studio pedagogies among its member schools, to share good practices of architectural design studio education, that raises this awareness, and prepares their students to become agents of transformation in and through architecture.
This call invites studio teachers of all EAAE member schools that run convincing and inspiring design studio, to submit an abstract, and present their work at the
EAAE Annual Conference
by means of a PechaKucha* presentation, followed by round table discussions.
We are looking for studios that face the following challenges:
Responding to increasing complexity
– Design is not a matter of problem solving – architectural design behaves "wicked"
– Architecture as construction: the limits of techno-rationality
– Architectural design as a way of cunning of uncertainty
Taking positions through design
– The architect as empathic expert
– Agents of transformation
– Taking position, but the position of who?
Changing roles
– The architect is no longer alone in the act of creation and command: from creator to mediator
– Students do not longer expect to be trained for becoming the great Architect, but to (be able to) do something significant, something that matters, through and in (the broad field of) architecture
– An increasing number of graduates leave professional practice, to work elsewhere; apparently the design-driven education that they have been received, makes them competent in a broad range of occupations. Moreover, as educators, we have to be aware that many of them will actually work in professions that don't exist yet
Application process
The application submitted contains an abstract (max. 250 words) and graphic material (3 images), up to 5MB, explaining the content of the studio, the pedagogic approach, and the argument why this studio should be considered as best-practice, regarding the conference topic and the theme of the session.
Please submit your application to
eaae-faup.secretariat@arq.up.pt
.
The PechaKucha presentation is handed in a few days before the conference, as a pdf of exactly 20 slides + one title slide, 300 dpi, with standard 4:3 screen ratio. The title page contains the name of the school, of the teacher(s) and a title of the presentation, or the name of the design studio.
Important DatesLaunch
: Monday, March 19th, 2018
New application submission deadline: Tuesday, May 15th, 2018
Decision notification
: Tuesday, May 22nd, 2018
PechaKucha presentation submitted
: Monday, August 27th, noon
Presentations
: Thursday, August 30th 2018, afternoon
More information
Conference website:
http://eaae2018porto.arq.up.pt
EAAE website:
http://eaae.be
(*) PechaKucha 20×20 is a simple presentation format where you show 20 images, each for 20 seconds. The images advance automatically and you talk along to the images (see http://www.pechakucha.org/)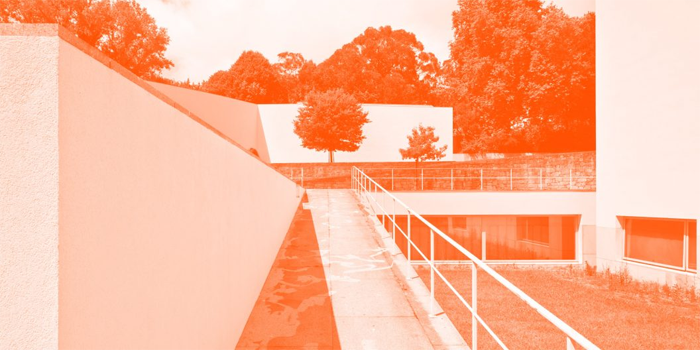 FAUP © Luis Ferreira Alves