MATTER. the White conferences | 'Search for a 21st century classicism' by Atelier Kempe Thill
February 20th, Thursday, Fernando Távora Auditorium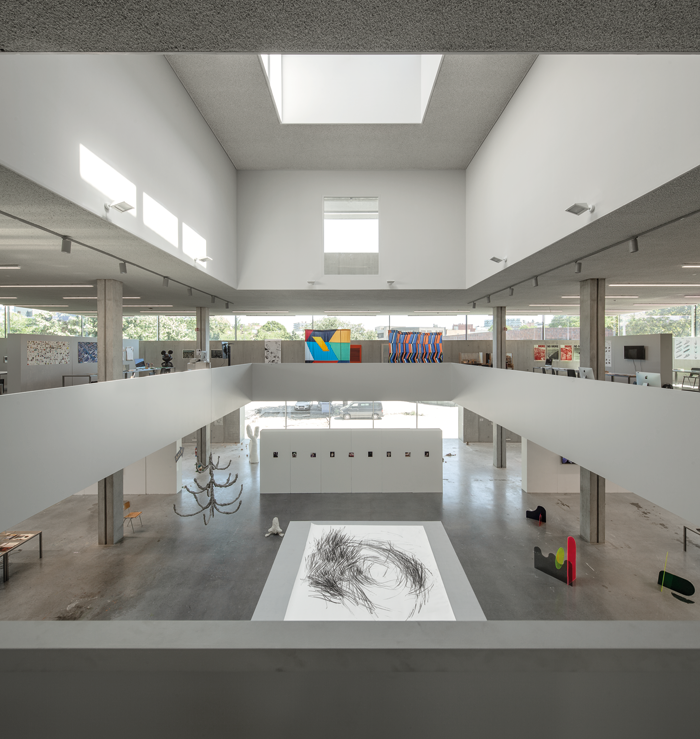 © DR
Atelier Kempe Thill will present in FAUP the conference "Search for a 21st century classicisim" within the series of MATTER. the White conferences [Matéria: conferências brancas].
The conference will take place on 20th February, Thursday, 6:30pm, at Fernando Távora Auditorium.
Conference synopsis
Under the heading "Search for a 21st century classicisim", Oliver Thill will emphasize the logical relation between architectural typology and architectural expression, and will present several new prototypes for collective housing and public institutions that conceptualize the challenging demands of the 21. century.
Atelier Kempe Thill architects and planners was founded in 2000 by the two German architects, André Kempe (1968) and Oliver Thill (1971), following their Europan 5 winning proposal of 300 dwellings in Kop van Zuid, Rotterdam. In the last two decades the practice has grown from a 'two-man band' to a stable, medium-sized office with around 30 employees.
Since its foundation, Atelier Kempe Thill has tried to establish itself within the wider European market. Through its participation in more than 200 international competitions, the office has acquired commissions in the Netherlands, Germany, Belgium, France, Austria, Switzerland and Morocco.
Atelier Kempe Thill is becoming increasingly well known in architectural circles. In the last years the office has appeared in around 500 publications worldwide, amongst which were four monographs. In addition, the office's partners have given more than 300 lectures. This professional recognition enables the office to acquire increasingly complex projects and compete with the larger, more commercial practices.
Atelier Kempe Thill has been recognized with international awards and distinctions, namely Europan 5 Rotterdam / NL (1999), Detail Award / Germany (2005 +2009), Rotterdam - Maaskant Prize for Young Architects, NL (2005), Design Vanguard 2007 / USA (2007), Dutch Architect of the year / NL (2011), Special Mention "Prix Phillipe Rotthier" / Belgium (2014), Nomination Mies van der Rohe Award, Barcelona / Spain (2009-2011-2013-2015), Nomination Schelling award, Karlsruhe / Germany (2016), Nomination Équerre d'argent, Paris / FR (2017) and "Dutch housing project of the year 2019", Amsterdam / NL (2019).
www.atelierkempethill.com
Organization: José Miguel Rodrigues | Helder Casal Ribeiro | Pedro Borges de Araújo
Graphic Design: Marta Ramos
The conference will be held in English without translation.
Free entrance (up to the room's capacity).