Você está em: > University Extension / Community Services
Site map

Community Services
University Extension / Community Services
The emphasis on the research-education dichotomy as a fundamental mission of the university, regarding its social impact, is one of the main strategic goals of the Faculty of Arts from the University of Porto. We highlight its purpose of deepening the relations and the cooperation among several institutions, groups or regional actors, through applied research or provision of services, seeking a mutual valorisation and an integrated involvement of its education and research units.
Provision of services to the community
Provision of services to the community The provision of services to the community is one of the activities which include FLUP's human and/or material resources - requested either by external individual or collective entities, or by FLUP's members. Our goal is to provide appropriate services to the nature, dignity and functioning of a higher education institution.

Because we are sensitive to the needs and challenges of organizations in today's competitive world, FLUP offers services dedicated to corporations and institutions, using its work force of teachers and researchers, as well as Masters and Doctors. These specific services are focused fundamentally on four areas:
Scientific and technical consulting and advising services;


External personalized education;


Personalized studies and development;


Externally requested research.


Service Portfolio
Services request/requisition: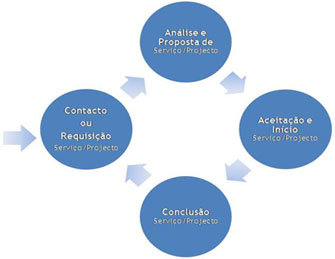 Fill the form: Send to Support to Provision of Services Unit

Contacts
Unidade de Apoio à Prestação de Serviços
Horário de atendimento: 2ª a 6ª feira das 9h30m - 12h30m e 14h00-17h00
Sandra Amaral
Telefone: +351 220427334 (Ext. 4334)
Email: unaps@letras.up.pt

Morada:
Faculdade de Letras da Universidade do Porto
Via Panorâmica, s/n, 4150-564 Porto Portugal